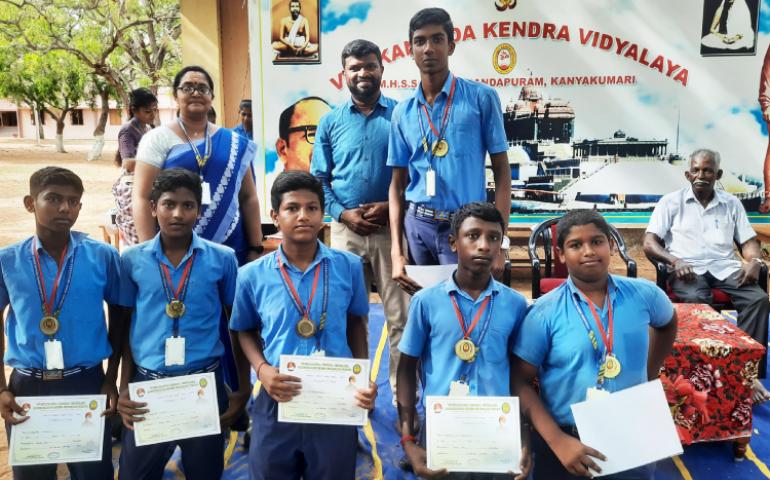 Vivekananda Kendra Vidyalaya M.H.S.S., Vivekanandapuram celebrated Sports Day at the school premises on 24-03-2023 at 2.30 p.m. in which 1100 students participated. The Chief Guest of the programme was Sri. N. Pradeep Chandru, the founder and C.E.O. of Mafiree and founder of Miru Sports.
The program started with invocation song by the students of Class V. E.Abishek of VIII C hosted the programme and J.S.Sri Varshini of VIII A presented the welcome address. R.Rashmitha of VIII A presented a brief speech on the importance of the day. The Chief Guest Sri.N.Pradeep Chandru was a former student of V.K.V. In his address, he shared some of his school life experiences and insisted all the students to develop the 'Never quit' attitude. Also, he advised the students to play well and have a healthy life.
After that, the Chief Guest distributed prizes to all the winners.  Smt. K.R.Ishwarya, Teacher read out the prize list of winners. N. Nadasha of VIII B delivered the vote of thanks and the programme was concluded with Kendra Prarthana.