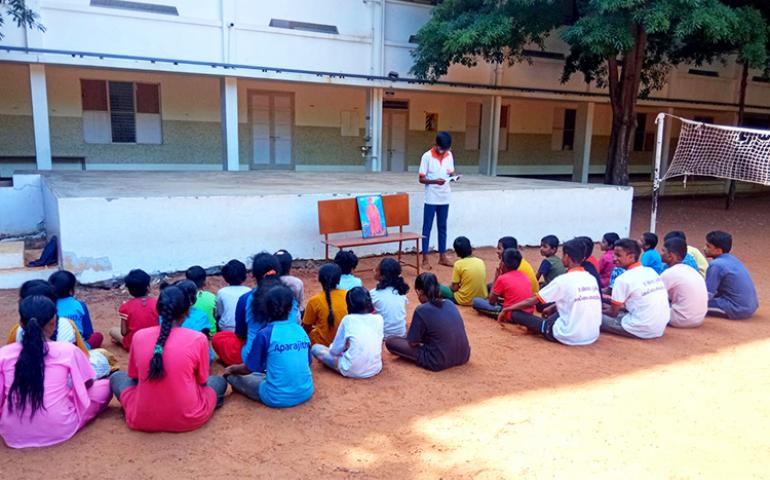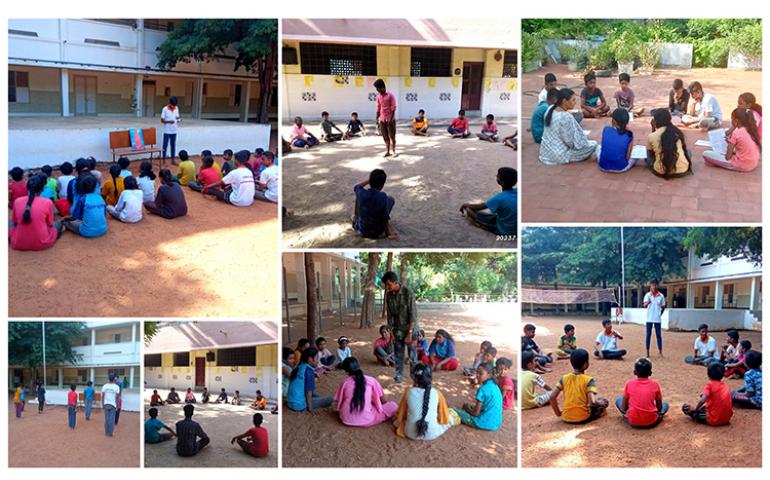 Vivekananda Kendra Kanyakumari, Dakshin Prant, Tamil Nadu Vibhag, Madurai Brach, is conducting Samskar Vargas every Sunday at TVS Higher Secondary School in Lakshmipuram, K.A.C.A. Arunachalam Higher Secondary School in Jaihindpuram, and at Kendra Karyalaya, Balaji Nagar.
The purpose of these Samskar Vargas is to inculcate cultural values among the children and to instill love for the country. With this aim, the regular schedule of these vargas consists of prayer, bhajans, aagnyas, Suryanamaskar, value games, patriotic songs and inspiring stories of patriots. Occasionally, arts & crafts, action songs, drapery, etc., are also conducted in the Samskarvarga.
On 30/7/2023, Samskar Vargas were conducted at all these three places with an active participation of 58 students in total.