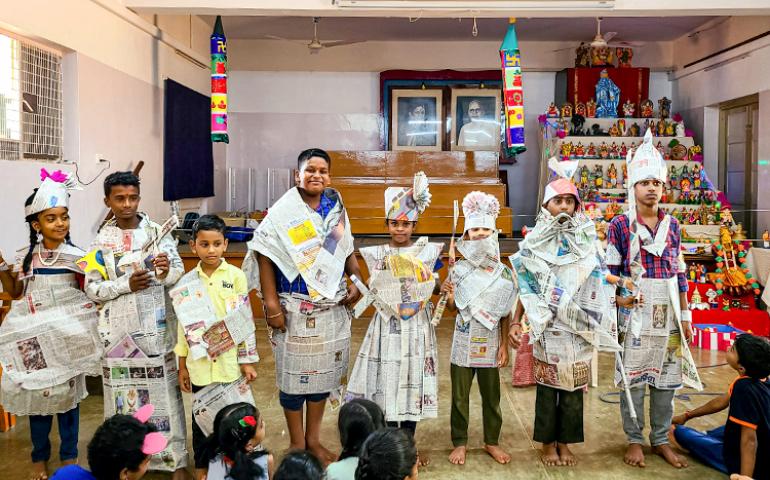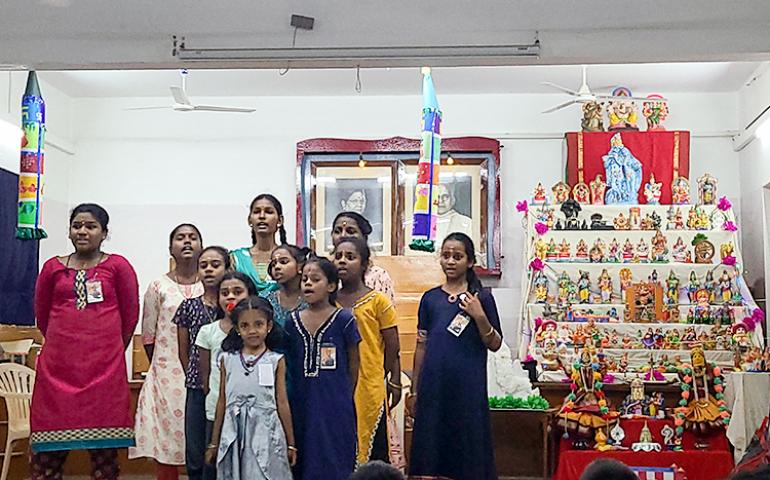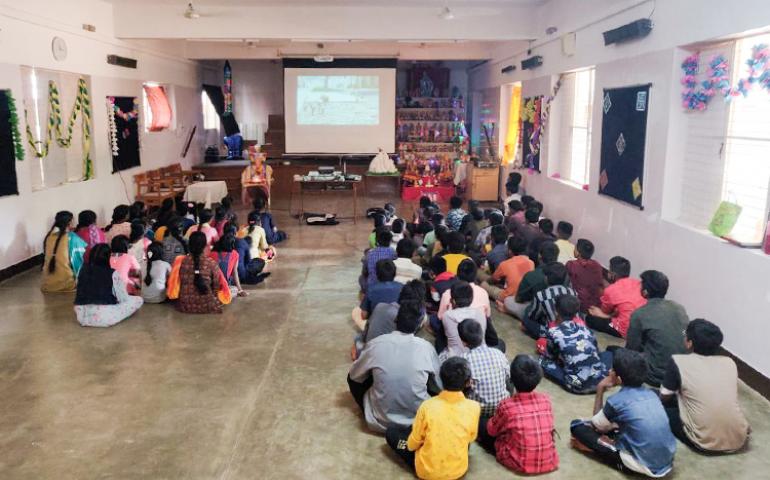 Vivekananda Kendra Kanyakumari, Dakshin Prant, Tamil Nadu Vibhag, Madurai Brach, held a Samskarvarga Sammelan at TVS Higher Secondary School, Lakshmipuram, Madurai on October 22, 2023, from 9.30 a.m. to 6.30 p.m. A total of 64 Samskarvarga students participated in the Sammelan, along with the organizing team of 20 Karyakarthas.
The Sammelan started with a prayer at 9:30 a.m. It consisted of Agnyas practice, games, song practice, activity sessions, group discussions, and paper drapery resembling national leaders. All the participants were actively involved in these Samskarvarga activities.
During the concluding session, Sri Natarajan ji from Ramakrishna Sevashram, Thiruparankurram, graced the occasion as the Chief Guest. He addressed the audience and emphasized the importance of Samskarvarga.
The parents of the participants were invited to the concluding session in the evening, where they had the opportunity to interact with our karyakartas. The children presented several Samskarvarga activities in front of their parents, helping them understand the importance of Samskarvarga and Vivekananda Kendra in shaping their children's personalities.
The camp concluded with Kendra Prarthana by 6.30 p.m.