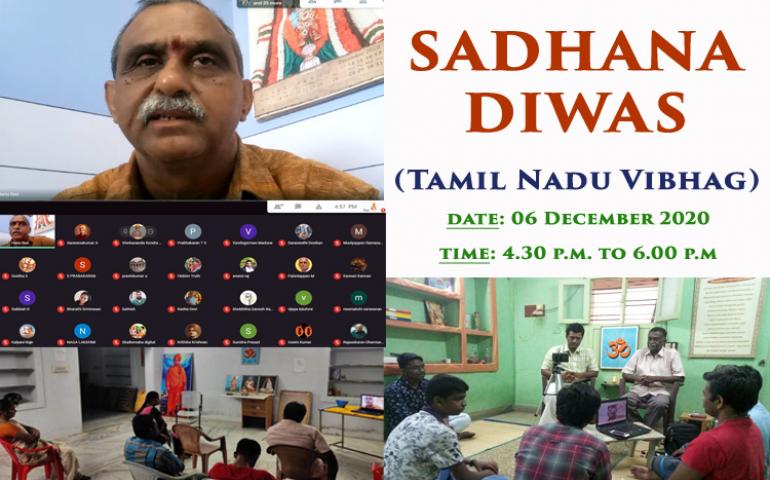 Vivekananda Kendra Madurai organised a special program of Sadhana Diwas on 6th December 2020 from 4.30 p.m. to 6 p.m. It was conducted through G-Meet and 43 Karyakarthas were present.
The program started with prayer and Shri. Prabhakaran Ji, Saha Nagar Pramukh welcomed the elders and all Karyakarthas and conveyed aim of the program briefly. After patriotic song, Mananeeya Hanumanthrao Ji, Vice President, VRM & VK delivered the special address on the topic 'Seva  - The Spiritual Sadhana' in which he insisted upon the Swamiji's message that as everything is expression of God, all human beings are also expression of God. He explained how the two qualities - Nishsvarthatha (unselfishness) & Nirahankaratha (Egolessness) transforms work into worship which is spirituality. He clarified that Service does not become Sadhana but the Service itself is Sadhana. Also, Mananeeya Hanumanthrao Ji interacted with the Karyakarthas and clarified their doubts.
All the Karyakarthas could clearly understand the true meaning of Sadhana. Mananeeya Radha didi, Dakshin Prant Sangathak also blessed the occasion with her presence. Sri. D. Natarajan Ji, Karyapaddhati Pramukh delivered the happy address and the program concluded with Sarve bavanthu and Kendra Prarthana.