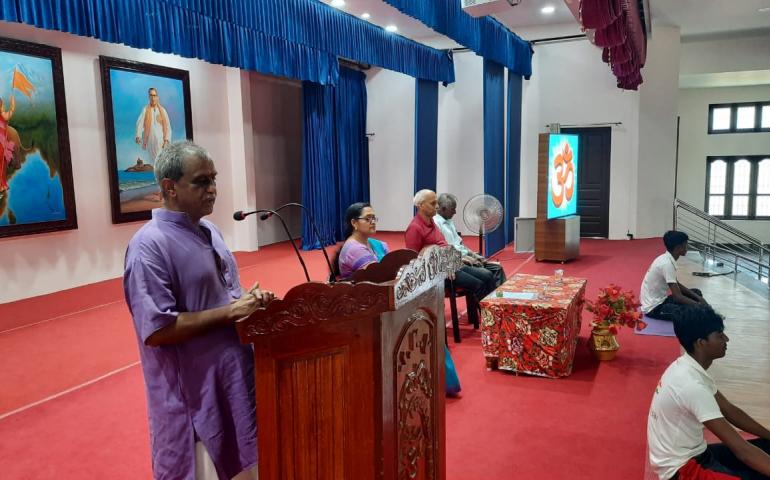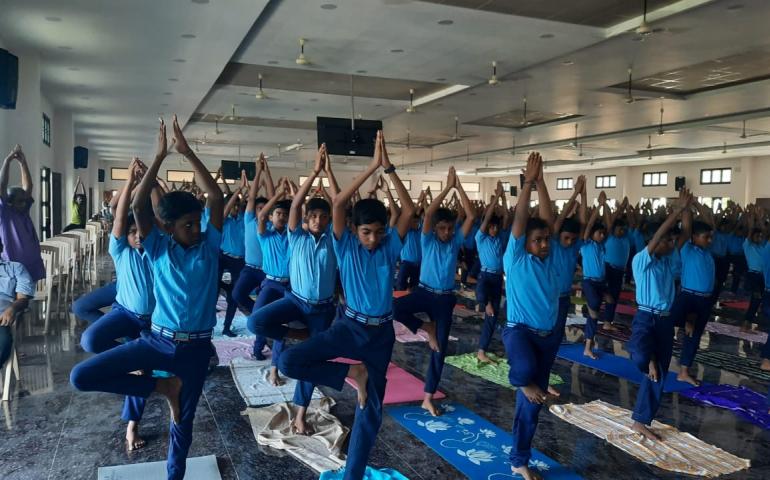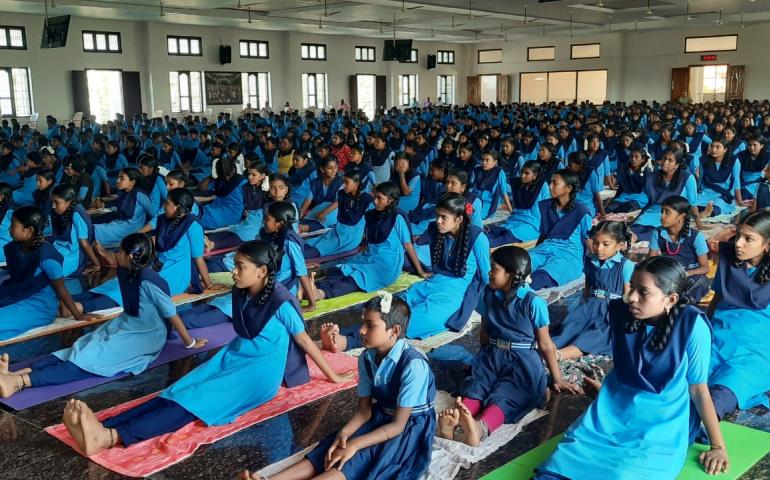 Vivekananda Kendra Vidyalaya Kanyakumari celebrated International Day of Yoga
Program was hosted by Kum.N.Nadasha-IX B. The International yoga Day celebration began with invocation by the students of class VIII. The gathering was warmly welcomed by Kum.R. DeviVarshana of class IX. Akin Joel of class XII delivered a brief valuable speech on the significance of the day. Smt.P.UmaSelvi teacher organised the Yoga session with- Yoga prayer, few warm up exercises standing asana, sitting asana, prone asana, supine asana and pranayama.
Pathajali and Sankalpam was taken at the end. The yoga session was concluded with shanthi mantra. Mann.HanumantaRaoji, Vice President of V.R.M. & V.K. addressed the gathering. There were 900 people attended the program.
Chief guest Mann.HanumantaRaoji, Vice President of V.K.& V.R.M. told that - Regular practice of yoga will help the students achieve better mental and physical health. Yoga is a complete science. We must live in the Mother Bharath by respecting our parents, elders and nation. Let us pray Mother Bharath, Sri Rama Krishna paramahama, Mann.Sarada Devi and Swami Vivekananda to give strength and commitment to practice yoga every day.
Kum.R.Rasmitha of IX std expressed her gratitude to everyone who put in a lot of efforts  to make the celebration a success. The celebration concluded with Kendra Prarthana.