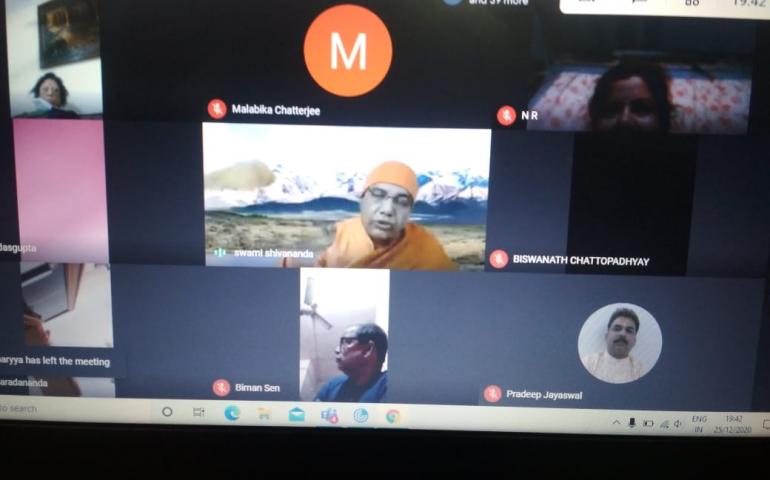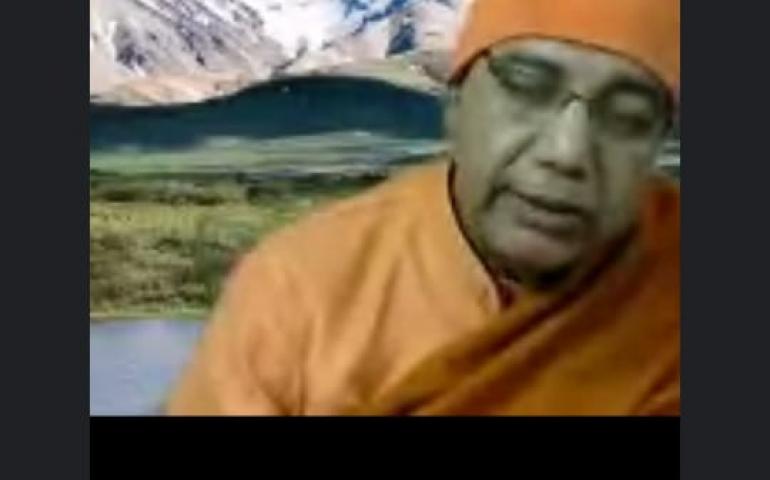 On the occasion Geeta Jayanti, Eknath Bibhag and Bangla Prakashan Bibhag of Paschimbanga Pranta jointly organised a virtual program in celebration of Gita Jayanti on 25th Dec 2020.
Smt. Mitali Dutta Bangla Prakasan Vibhag karyakarta gave small introduction about Geeta Jayanti followed by Geeta Karmaya Yoga Sloke chanting by the karyakartas.
Chief Guest and Main speaker Swami Shivananda Maharaj, Assistant General Secretary of Shree Shree Anandamayee Sangha,Kankhal Haridwar spoke on Karmayoga. He explained the inner meaning of Karmayoga with very simple language.
Total 85 person was participated in the program.