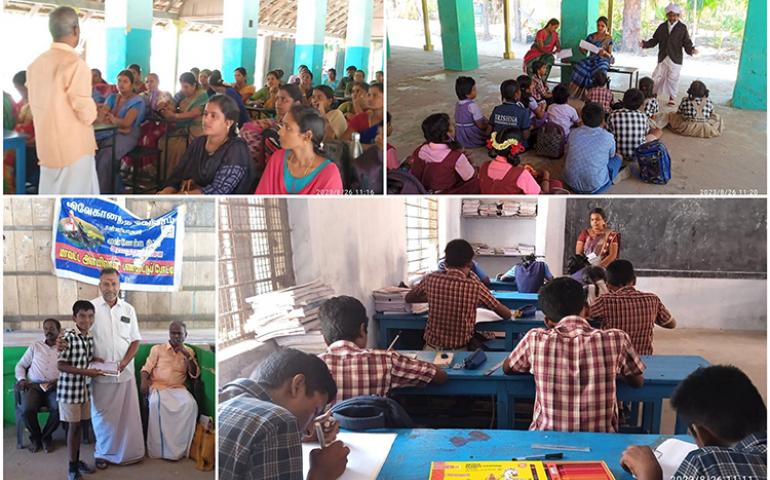 Vivekananda Kendra Kanyakumari, Dakshin Prant, Tamilnadu Vibhag, Vivekananda Kendra Rural Development Programme, Ramanathapuram Branch organised a district-level Cultural Competitions for town school students on 26th August 2023 at Rajah Higher Secondary School, Ramanathapuram.
Sri. Jothimani ji, Vasudevan Metal Stores and Sri. Sureshkannan ji, The Principal of Nanal Spoken English, Paramakudi graced the event as Chief Guests.
The competitions were conducted with topics related to Swami Vivekananda and Indian culture. The main aim of these competitions was to instil patriotism among the children. Totally 160 students from 9 schools participated in the competitions. Alongside Kendra Karyakarthas, 21 teachers, 40 parents were also present at the program.