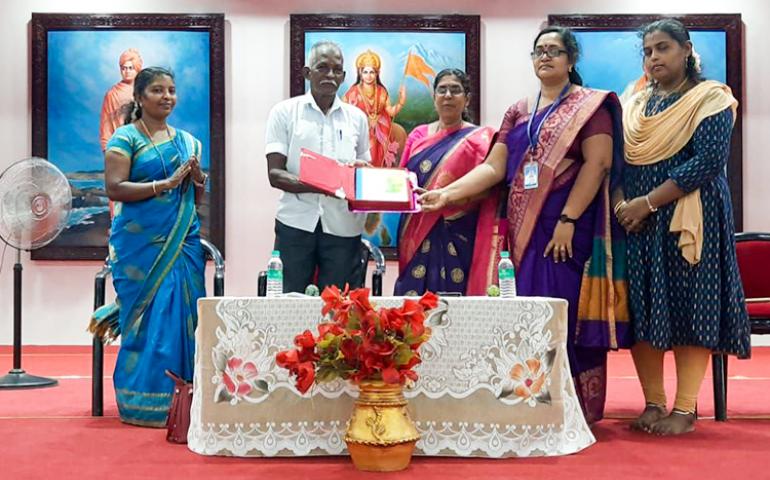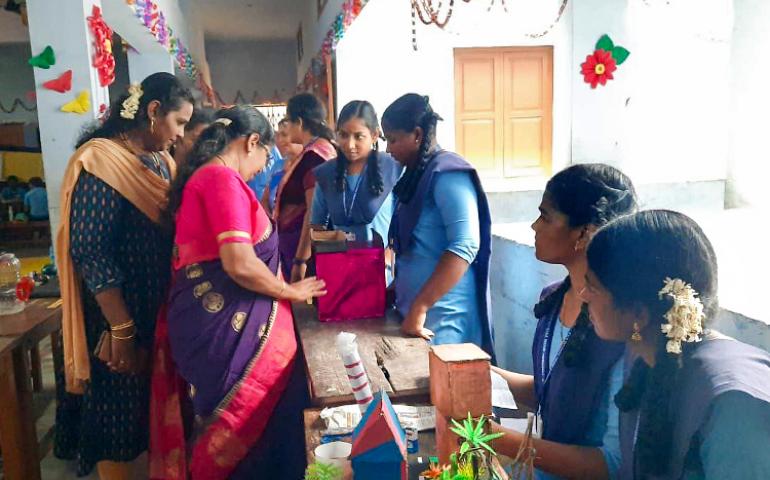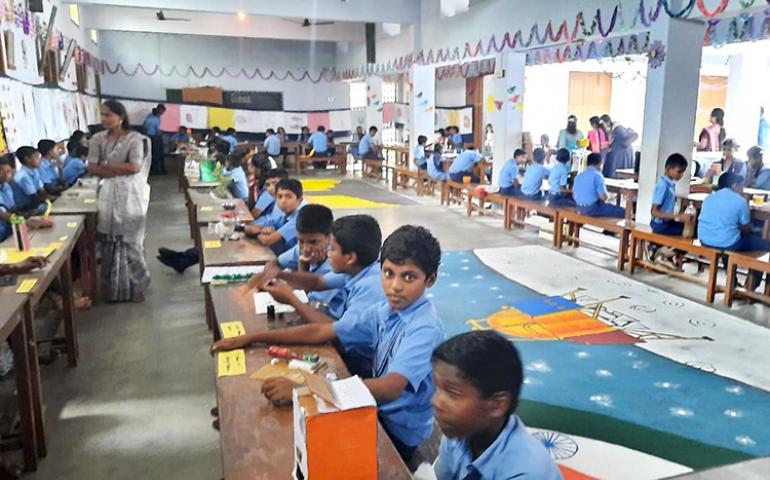 Vivekananda Kendra Kanyakumari, Dakshin Prant, Tamil Nadu Vibhag, Vivekananda Kendra Vidyalaya Matriculation Higher Secondary School, Kanyakumari celebrated Children's Day on 14th November, 2023 at Vivekananda Sabhagraham in Vivekanandapuram campus, starting at 3 p.m. Over 1200 students enthusiastically participated in the event.
The occasion was graced by Smt. Sarojini Azhagesan, District Social Welfare Officer, as the esteemed Chief Guest, while Smt. Sherin Malar, Centre Administrator, attended as the Special Guest. The role of the master of ceremony was carried out by Kum. M.KavindraSree from XII A.
The celebrations commenced with an invocation performed by VII & VIII standard boys, followed by a warm welcome address by Sri. Dharshini of IX Std. A brief insight into the significance of the day was given by Akshana of VIII Std. The students showcased their hidden creative talents through a special book named 'Vivekamanjari', emphasizing the importance and value of books.
Smt. Sarojini Azhagesan, our Chief Guest, released the hand-written magazine and addressed the gathering, highlighting several key points. She emphasized ensuring the welfare of the poor, downtrodden, women, children, and senior citizens through various schemes. Specifically, she focused on a few schemes supporting orphan girls, girl child protection scheme, widow remarriage, cradle baby scheme and sewing machine scheme. Additionally, she discussed the drawbacks of mobile phones and stressed the importance of creating a safe environment for children to openly share any discomfort or fear they might experience with teachers or parents.
Furthermore, the VII & VIII standard girls presented a captivating and melodious Tamil song that encapsulated the spirit of childhood.Top of Form
Special Guest Smt. Sherin Malar addressed the gathering, emphasizing the achievements of women across various fields and highlighting the pivotal role of children as the future pillars of society. She advised students on the safe use of mobile phones and cautioned against interactions with strangers. Additionally, she shared information about the Indian children helpline number, aiming to ensure child safety and well-being.
In a gesture of appreciation, Correspondent Sri. R. Subbiah Nadar honored the Chief Guest with a memento. The vote of thanks was delivered by Abisha of XI Std. The celebration of Children's Day concluded with the Kendra Prarthana.