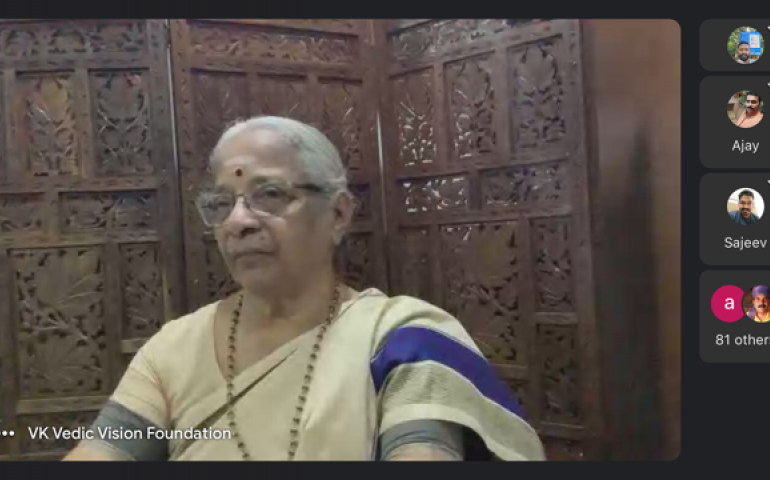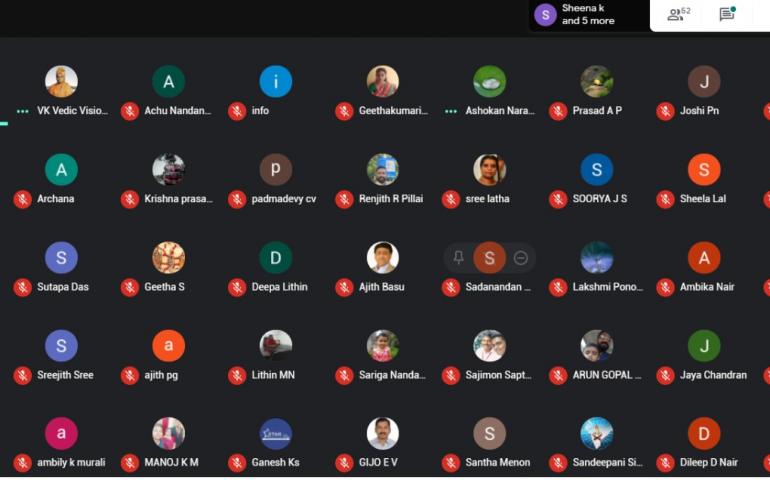 Webinar on 18th October 

Total Participants: 92
Webinar was hosted by Vishnu Ji ( Kerala Samparka Pramukh)
Prarthana: Ma.Sutapa Didi
Introduction of Speaker: Ashokan Ji
Geet- Ambili Devi Didi
Speaker: Mananeya.Dr. M. Lakshmi Kumar Didi (Director- VVF)*
Vote of Thanks- Ajith Kumar Ji
Shanti Mantra- Sutapa Didi

Lakshmi Didi's talk covered aspects from Sree Lalitha Sahasranama and how Sri Ramakrishna Paramahamsa looked upon Mother Sharada Devi as a special manifestation of Divine Mother.
Didi spoke on the mother's dedication in bringing up of children and her role towards family and society.

The session had participants across Kerala and abroad too.