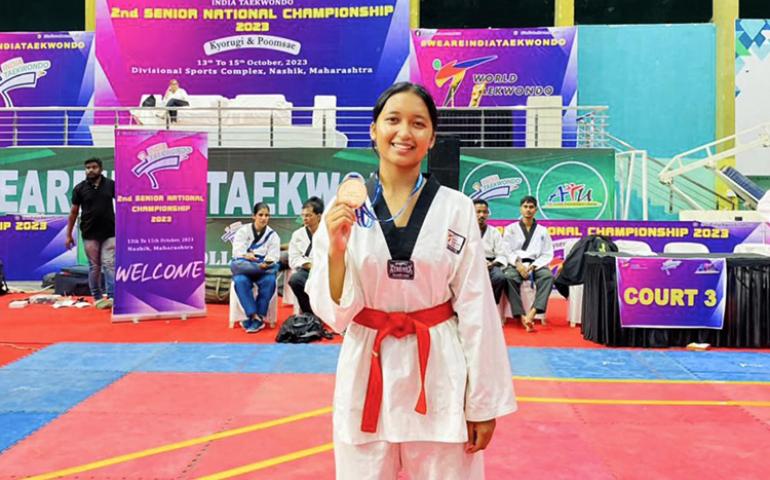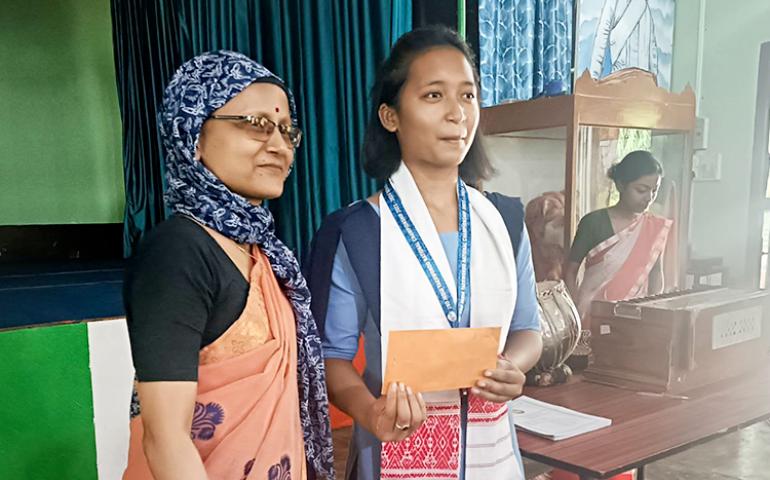 With great joy, we are delighted to share the news that Kum. Juthika Gohain, Class XI student at Vivekananda Kendra Vidyalaya - Laipuli, Tinsukia has won Bronze Medal at the India Taekwondo 2nd Senior National Championship 2023-24 held in Nashik from 13th to 15th October, 2023.
Vivekananda Kendra Pariwar extends heartfelt congratulations to Kum. Juthika Gohain for her outstanding achievement. Today, on October 19, 2023, she was felicitated by her school with a Gamocha and a cash prize in recognition of her dedication and remarkable performance.
Kum. Juthika's success is a source of pride and inspiration for us all. We look forward to her continued excellence and wish her the very best in her future endeavors.