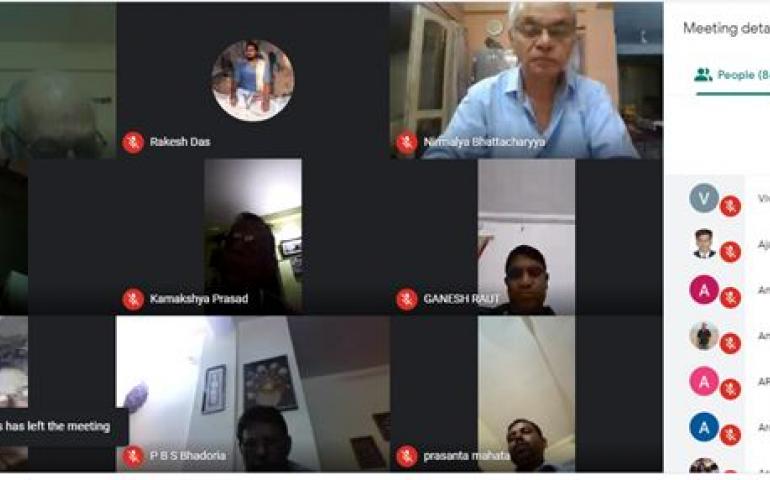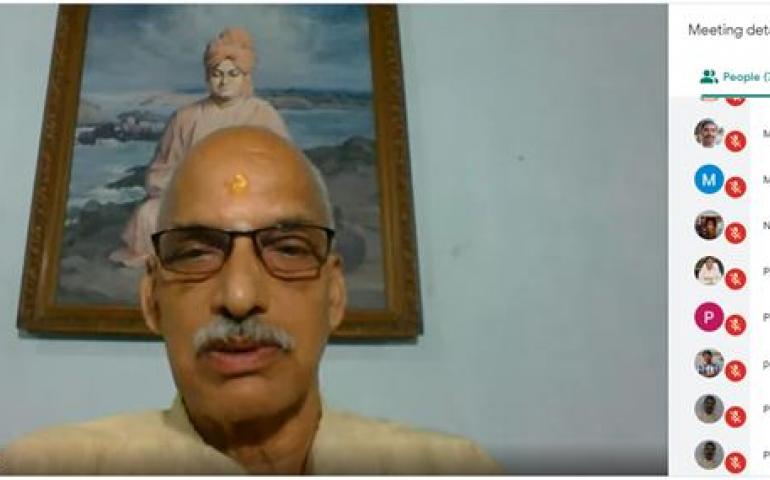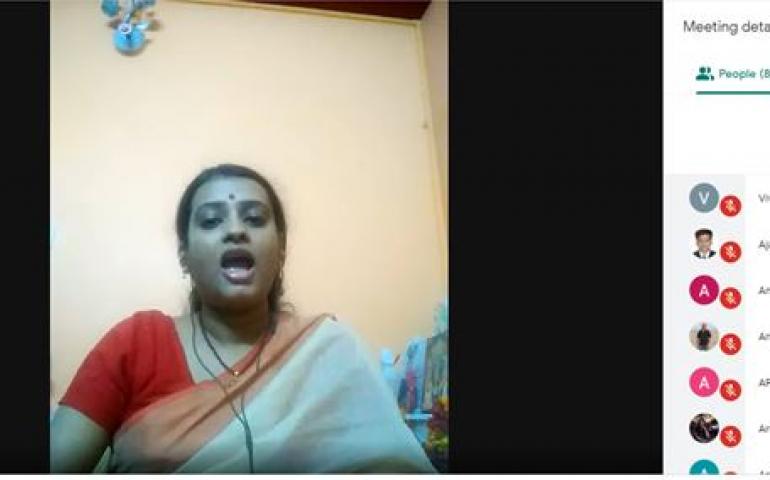 Vivekananda Kendra Kanyakumari, Paschimbanga Prant organised a webinar (to commemorate the 127th year of Swami Vivekananda's world famous Chicago Address) on 26th Sept, Saturday  from 7:00pm to 8:00pm on Google Meet.
The introductory speech was given by Prof. Rakesh Das (Prant Pramukh , Paschimbanga Prant) followed by Vivek Vani was lead by Smt. Rupali Dey Mondal (Karyakarta , Bagla Prakasan Vibhag)
On the auspicious occasion, honourable Chief Guest Prof. Kalyan Kumar Ganguly (Professor, Ramakrishna Mission Vivekananda Educational and Research Institute ,Deemed University)  gave a talk on the topic " Vasudhaiva Kutumbakam" &  share his personal experience  on the effect of Swamiji's  speech on the common people of America . Another Vivek Vani was lead by Smt. Mitali Dutta .
Ma. Bhanudas Dhakras ( All India General Secretary , Vivekananda Kendra) , the Chief Speaker of the program gave a talk on the topic of "Vasudhaiva Kutumbakam" and explained the meaning of Vasudhaiva Kutumbakam in the context of Bharatiya Sanskriti , the sankalpana of Swamiji behind Vasudhaiva Kutumbakam .
The programme concluded with Vote of thanks by Ma.Nirmalya Bhattacharya (Saha Sanchalak , Paschimbanga  Prant). 102 people joined online on this auspicious occasion.