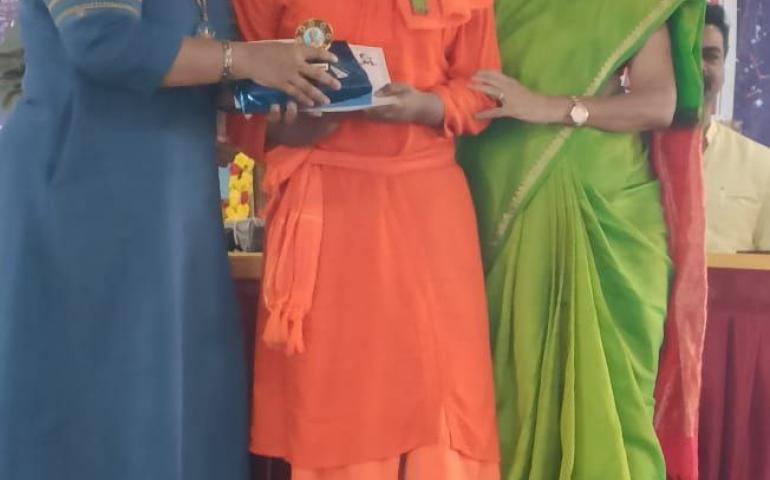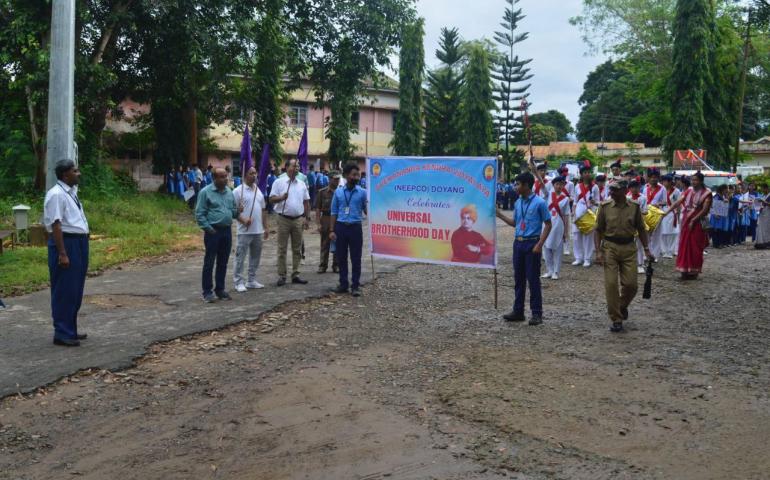 Vivekananda Kendra Kanyakumari, Karnataka Vibhag , RT nagar has Organised Universal Brotherhood Day 2022 at MS Convent School, Manorayana Palya, RT Nagar.
Date of the Event: 11-09-2022
Time of the Event: 9:30 AM to 1:45 PM
Upasthit : 130
Apekshit: 200
Mode: Offline
Students Participated : 80
Chief Guest: Mrs. Lalitha Shinde ,Principal of POORNAPRAJNA EDU CENTRE, SADASHIVNAGAR
Guest of Honour: Mrs. Veena Shrihari Didi, VK , Karnataka Vibhag, Karyapadhati Pramukh
Karyakarta Involved: 9 ( Anil Bhiya, Purushottam Bhiya, Bharath Bhiya, Rajendra Prasad Bhiya, Tara didi, Renu Didi, Chetan Bhiya, Prajwal Bhiya and Padma Bhandarkar Didi)
The Event was Inter-school Competition . For this event , karyakartas contacted 18 Schools . Out of 18 schools the below mentioned Schools Participated in the Event.
1. Ashraya
2. Govt school Mannarayanapalya
3. Nehru centenary
4. Navodaya
5. Bhagini Nivedita
6. Adarsha
7. R.T.Nagar public school (state)
8. M.S. Convent
In this Inter- School Competition total 80 Students Participated . The compitation was split in 3 categories, which are :
1, Life Incident of Swami Vivekananda and his Quotes for Junior (Below 7th Standard)
2. Pariotric Songs: 1 Group song from each school (5-6 members)
3. Speech given by Swami Vivekananda at Chicago : Senior (8th and above Standard)
The Competition was Judged by 4 Judges and the Prize for winners were the VK Prakashan Books and Kendra Certificated.
The Yuva Bharati book, Kendra Badges and Book marker and Swami Vivekananda Quotes books were distributed to all the attendees.
The VK Prakashan Books were presented to all Judges and chief Guest and teachers of school.
Before the Prize distribution , RT Nagar Samskara Varga Children's performed a Skit on Life incidents of Swami Vivekananda.
The Event was concluded with Shanti Mantra. After the Event, Karyakarta's had Avalokan in which Points were Discussed for further Improvement and planning for next events.