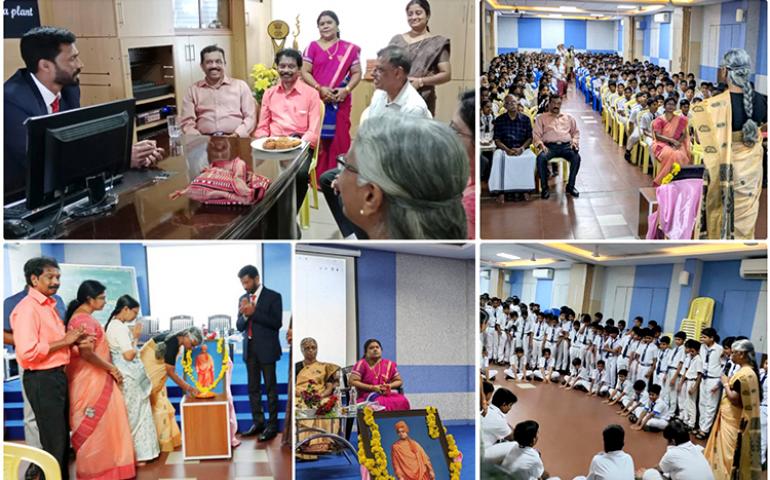 Vivekananda Kendra Kanyakumari, Dakshin Prant, Kerala Vibhag, Guruvayur Branch, organized Universal Brotherhood Day programme at Sree Gokulam Public School, Guruvayur on 11th September, 2023. A total of 268 people participated in the programme including 250 students, 10 teachers, and 8 Kendra Karyakartas.
The program was organized to commemorate the 130th Anniversary of Swami Vivekananda's iconic speech at the Parliament of the World's Religions in Chicago. It commenced with the lighting of the lamp and a prayer, followed by the introduction of Kendra Karyakartas. Patriotic Song "Matrubhoomi Gan se…." was sung in lead and follow manner and the students followed it well.
Dakshin Prant Sagathak Aadharaneeya Radha Devi Didi delivered a speech on Swami Vivekananda and his message, actively engaging the students by asking them questions during her address. She shared stories and quoted verses from the Bhagavad Gita, making her speech informative and interactive. Various games were conducted, and the students participated enthusiastically, enjoying different types of claps during the games. The program concluded with a meditation, prayer, and a vote of thanks.
VK Guruvayur Karyakartas organized the celebration at Sree Gokulam School, considering its widespread presence in Kerala and gradual expansion into Tamil Nadu. There are plans for follow-up activities in Sree Gokulam schools in the future.