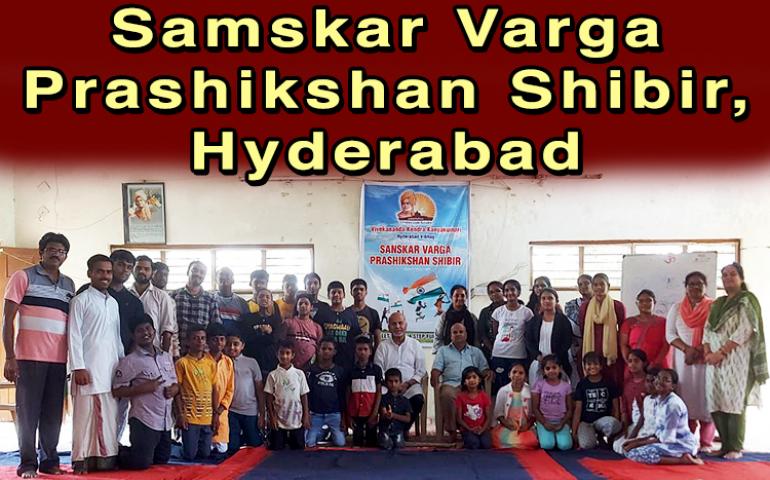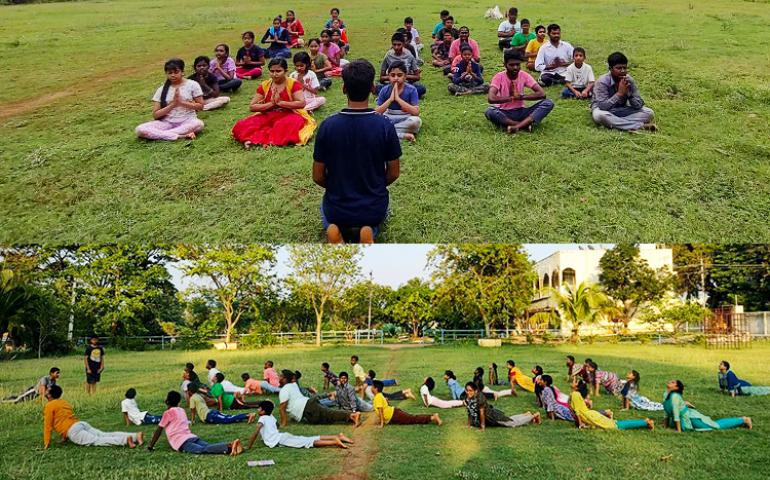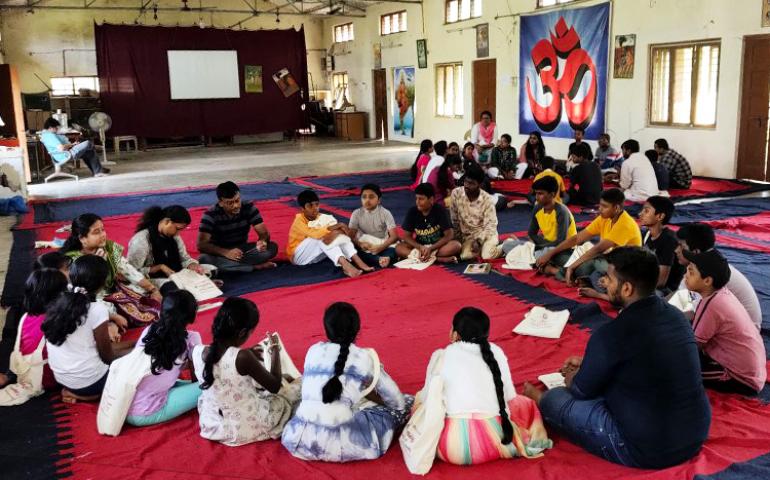 Vivekananda Kendra Kanyakumari, Hyderabad Vibhag conducted Samskar Varga Prashikshan Shibir at VK Kaushalam from 28th April, 2023 to 1st May, 2023. The theme of the shibir was "Let's take a step further".
A total of 28 participants participated from Nagole nagar and 4 Karyasthans (Gajularamaram, Ibrahimpatnam, Dilsulknagar, Sangam). The organizing team consisted of 11 Karyakartas of Telugu Prant under the guidance of Shibir Adhikari Sri. Arun Gaud Ji and Prant Vyavastha Pramukh Shri. P. Ramakrishna Ji. 
The main thrust of this Shibir was on developing the young Sahabhagis, Gat Pramukhs, Varg Shishaks to undertake Samskar Vargas in their respective vistars. The camp activities are scheduled in such a manner so as to make the participants to understand the importance of Samskar Vargas in achieving our motto of nation building through man-making.
Participants learnt the skills to take Suryanamskar, khel, geet, kahani and agyna in Samskar varga through Naipunya Sessions. The Baudhik sessions were on the topics Veer Deshbhakt Sanyasi Swami Vivekananda, Mann Bharatmata, Jeevan Lakshya Jeevan Dhyey and Jeevan Mulay.
As part of this camp, the participants also performed Bharat Mata aarti on 30th April, visited nearby Kaushalam Gaushala and performed 51 Suryanamaskars on 1st May.
As a follow-up of this Shibir, Ekatrikaran of Samskar Vargas and 108 Surya-Namaskar programme are planned to be conducted on International Day of Yoga (21st June) this year.