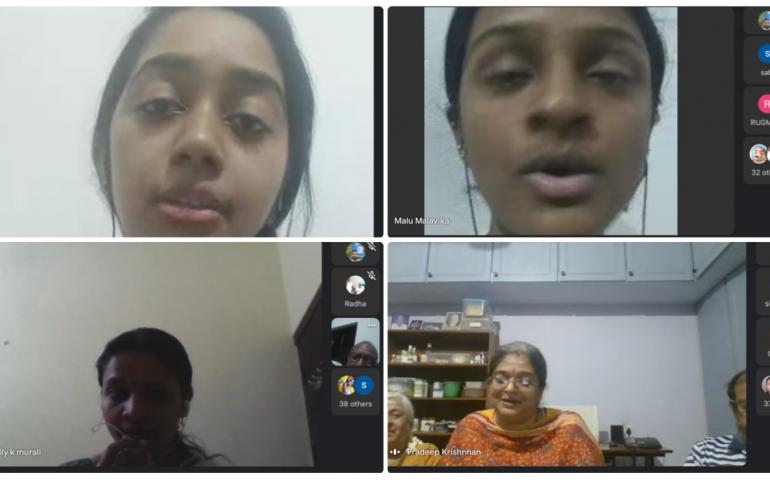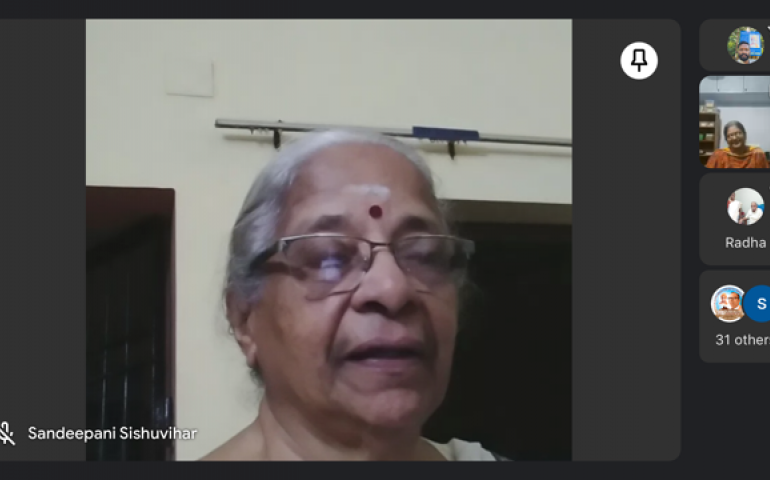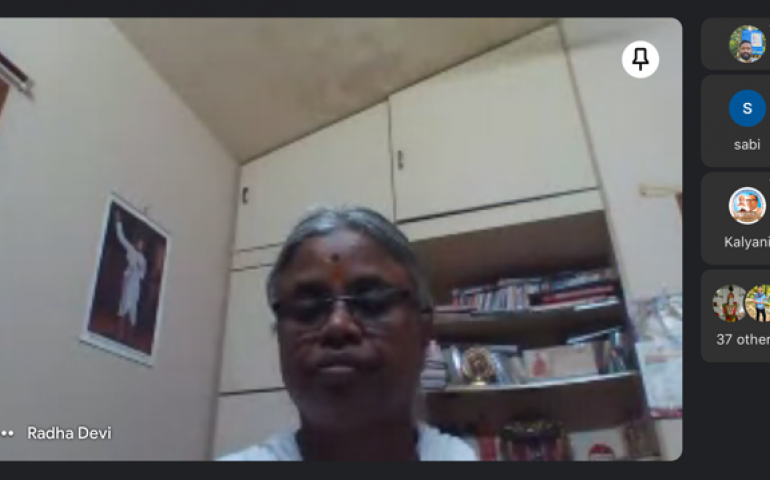 Vivekananda Kendra- Kerala Vibhag has been conducting Bhajan Sandhya on all Purnima Days. Bhajan on Oct 1st was taken up by Thiruvananthapuram Branch of the Vibhag with 44 participants. Bhajan Sandhya was charged with extremely soothing and calming devotional songs and popular songs.

Devotional Contribution across the state included. Online Bhajan Sandhya was anchored by Kum.Drishya, Bhajan Sandhya started with the Shanti Path by Su.Sutapa Didi. Bhajan on Guru, Ganesh, Muruga, Shiva, Devi, Ram, Krishna, were includided followed by Meditation with Shaanti Mantra by Prant Sangathak Ma. RadhaDidi and with Kendra Prayer Bhajan Sandhya concluded.
All the participants were lucky enough with the presence of Ma.Lakshmi Didi (Director VVF, ex-President VRM & VK) and had the privilege to interact too.
People from Kerala are invited to join the various activities by registering themselves by dropping email to kerala@vkendra.org