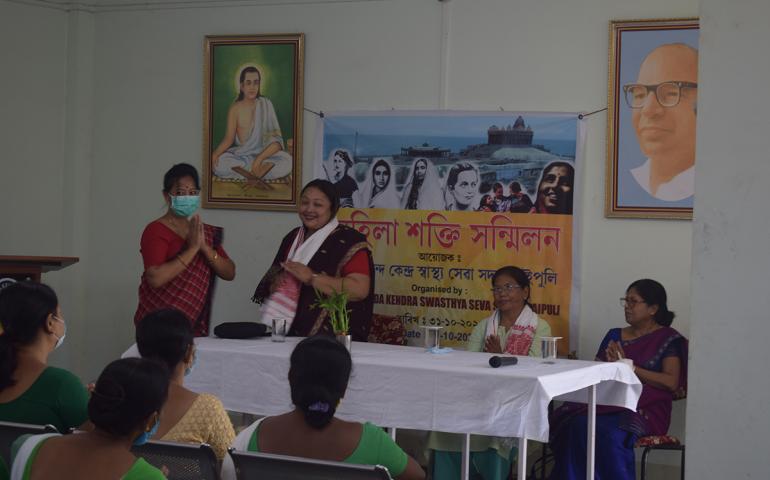 Vivekananda Kendra Swasthya Sewa Sadan(VKSSS), Laipuli, Tinsukia organized one Mahila Shakti Sanmelan on 31st October 2021. A total 40 women from the nearby villages attended the day long program. They were Panchayat Members, ASHA and Anganwadi Workers, housewives and some beneficiaries of our Swasthya Sewa Sadan. Smt. Wihong Khimhun, Child Development Project Officer, Namsai , Arunachal Pradesh was the chief guest and Smt. Priyanka Handique Neog, the local Zilla Parishad Member was guest of honor. Both the guests very elaborately explained the role of women in the society, their duties and responsibilities. A few beneficiaries shared their experiences in our Sadan and how our Sadan team served the society during the critical Covid 19 period with dedication. 
They appreciated the Mission Shakti sewa work done through our Sadan in the neighboring villages. The Mission Shakti (Anemia Detection and Eradication) program initiated by VKSSS benefited many anemic women of the nearby villages. This is to be mentioned that 903 anemic women were identified by our team and were given Iron supplements free of cost. Our success rate is 61% till date. The ASHA workers were appealed to bring the poor anemic women to our VKSSS to avail the benefit of this project.   
The program ended with community lunch.