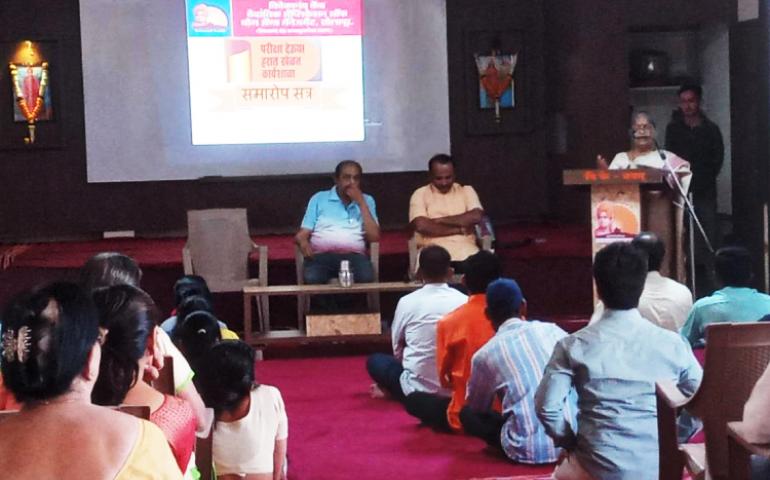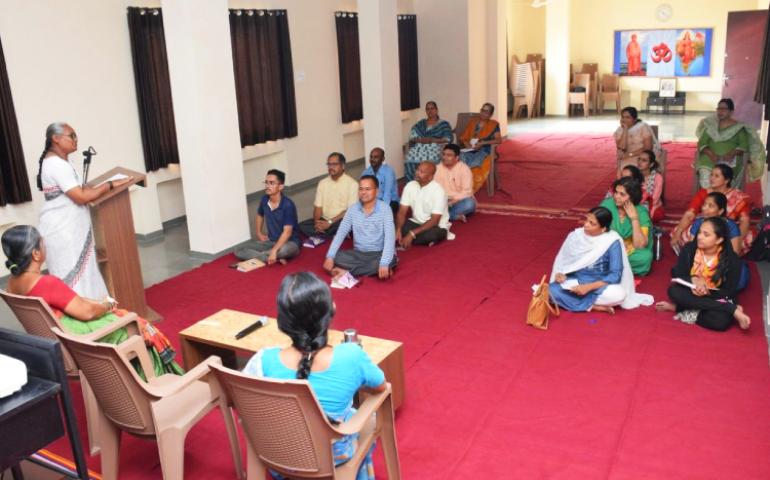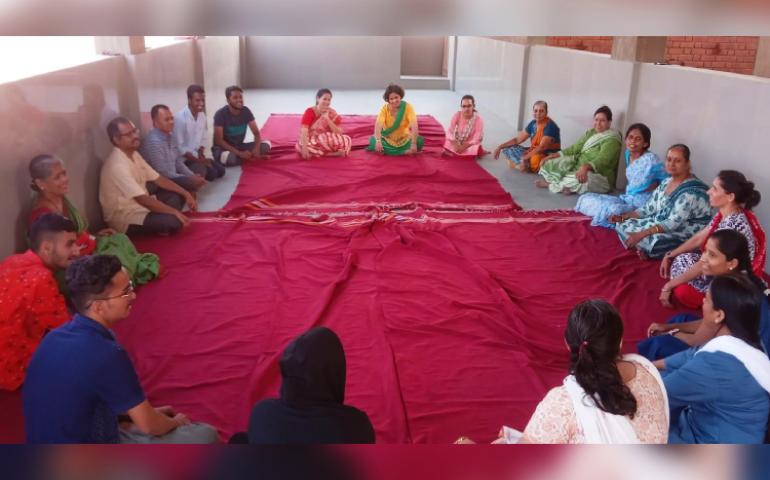 Vivekananda Kendra Vedantic Application of Yoga and Management, Solapur conducted Maharashtra State Level Trainer Training Workshop of 'Let's Play Exam! Exam!!' (PDHH - Pariksha De Hanste Hanste) from 23rd to 26th February, 2023. Totally 15 people consisting of 8 sisters and 7 brothers participated in this training workshop and the organizing team consisted of 12 karyakarthas.
After registration, the workshop was inaugurated on 23rd February, 2023 at 4 p.m. Jeevanvrati Karyakartha of Kendra Aadharneeya Pranjali Tai Yelikar elucidated the importance and necessity of this workshop and advised the participants to take part in the regular activities of Kendra. She also threw light upon the topic 'Amrit Parivar'.
The inaugural programme was moderated by Jayashree Tai Mimansi. Meena Tai Deshpande gave an introduction to the workshop. Prayers and songs were led by Maithili Tai. The trainees were formed into two groups namely 'Satatya (Continuity)' and 'Anushasan (Discipline)'.
Yoga, Prayer, Patriotic songs, Games, Bhajan Sandhya, ritual classes, Hanuman Chalisa chanting, Group Discussion and presentation were part of the daily schedule of the workshop. Participants actively participated in all the events of the workshop.
The topics covered in the workshop were Brainstorming and Exams, Why? Why Fear Exams?, Confidence, Memory, Concentration, Energy Chakra, Emotional Defocusing, etc. The organizers explained to the participants about the requirements to start and conduct the PDHH workshop at their own localities.
The training workshop was concluded at 11.30 a.m. Shri Madgonda Dada Pujari, Maharashtra Prant Karyapaddhati Pramukh guided the participants on how to incorporate the values learned from PDHH training into Amrit Parivar. The concluding programme was organized by the trainees. Overall the workshop was very well organized and successfully concluded with everyone's cooperation.