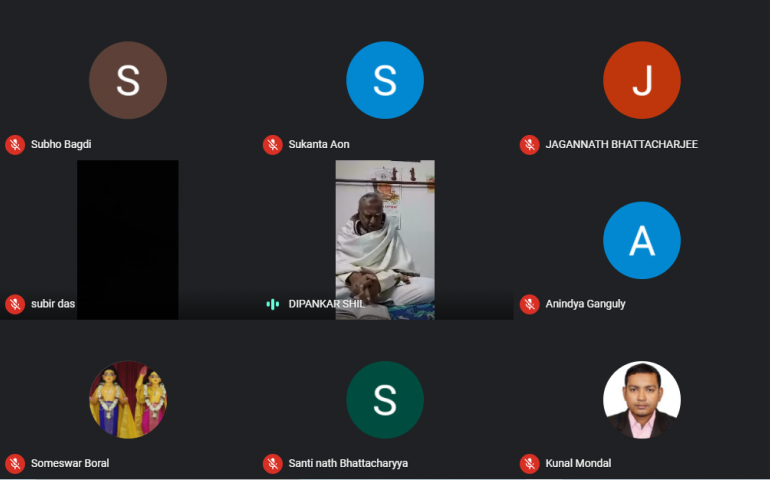 On the occasion Geeta Jayanti, Santiniketan Bibhag of Paschimbanga Prant was organised a virtual program to celebrate the Gita Jayanti on 3rd January 2021
The program was started with a Vagan of Geeta and Shri Subrata Mondal , Sampark Pramukh Durgapur gave small introduction about Geeta Jayanti .
Our Chief Guest and Main speaker Shri Santinath Bhattacharya, President Vivekananda Janmotsob O Seva Samiti,Durgapur and Nagar Swadhay Varga Pramukh spoke on Karmayoga. He explained the inner meaning of Karmayoga with very simple language and how we should do our karma in our daily life .
Total 16 persons were participated in the program.