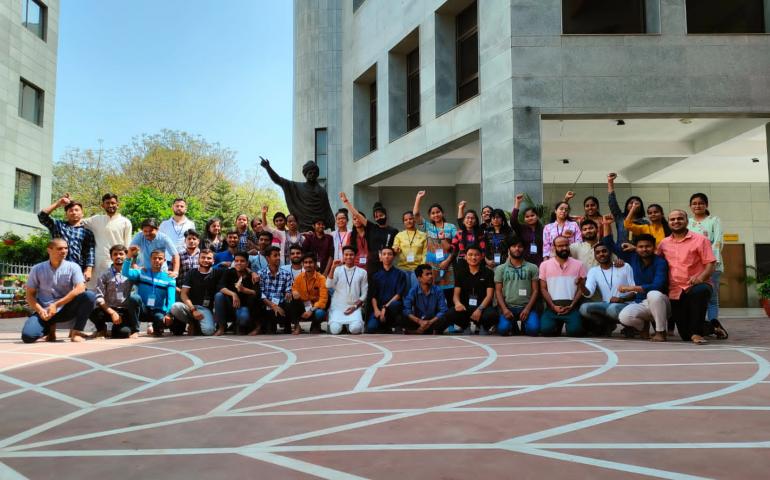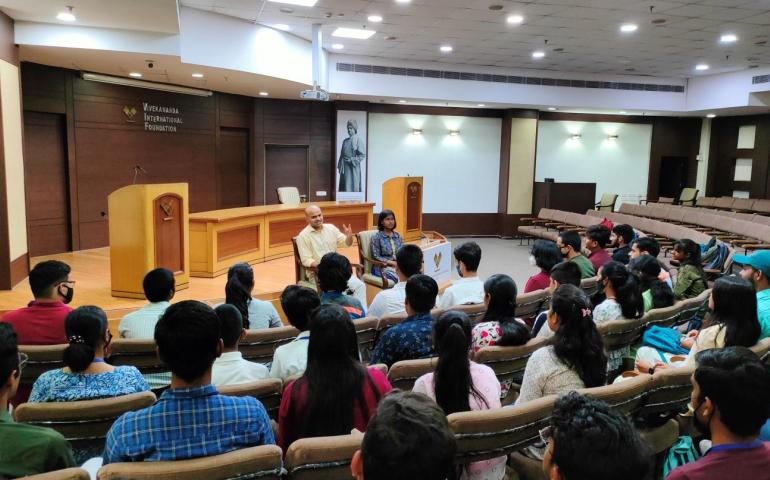 The Delhi Branch of Vivekananda Kendra, Kanyakumari, has started its third phase of Young India: Know Thyself - A leadership development program. After completing the first and the second phase, that was the registration and online MCQ test in the last months of February and March. Shri Nikhil Yadav, Prant Yuva Pramukh, Vivekananda Kendra, Uttar Prant informed us that our Chanakyapuri center's orientation workshops are organized every Saturday and Sunday. All those students who have appeared in the MCQ test will be called for the workshops. Already we have done four workshops in which students from Swami Sharadhanand, PGDAV morning and evening college, Maharaja Agresen College, Shaheed Bhagat Singh College, Deen Dayal Upadhyay College have participated.
The orientation starts with an invocation and a small introduction to the participants. Further, an introductory remark is being made to put the participants at ease and provide a road map of the orientation. Then we switch to Geet (a patriotic song).
After introduction and Geet, all the participants are divided into groups, and they move outdoor for the game and further activities. The purpose of the games is to build a team spirit and enhance group dynamics and decision-making among the participants. Further, we moved on to our next activity, i.e., skit presentation, where the groups had to perform a skit on the theme, i.e., Digital India and Atmanirbhar Bharat.
After it came to the group discussion, the topic of GD was "Need to Know Thyself." The GD is concluded with a presentation by the participants and concluding remarks from senior Karyakarta of Vivekananada Kendra.