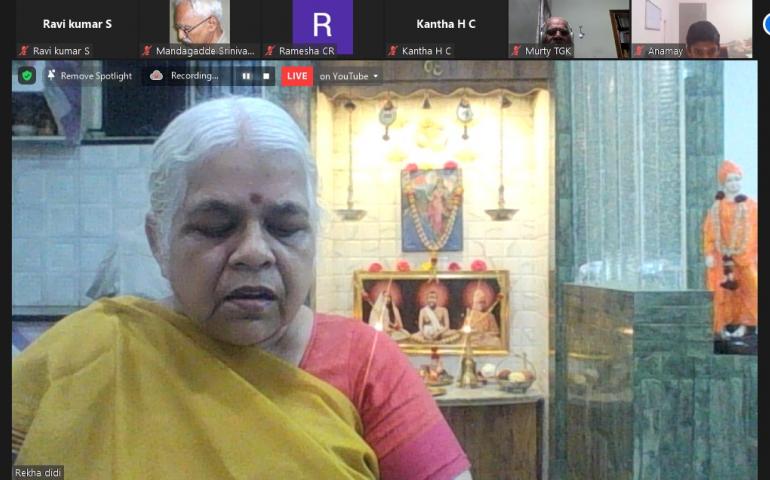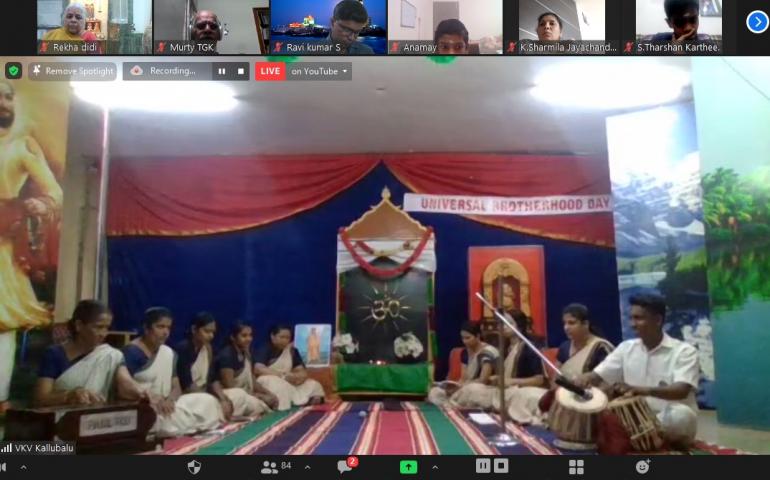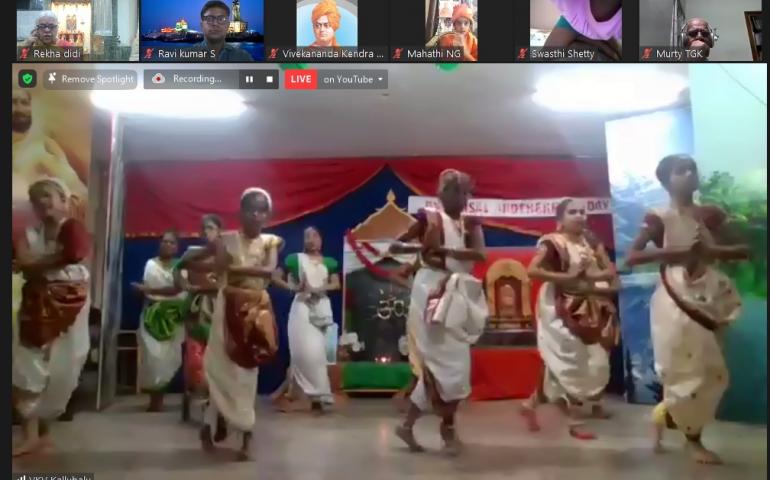 Topic: Universal brotherhood day (Vishva Bhandutva Divas)
Chief Guest: Dr. TGK Murthy (Retd Program Director of ISRO) 
Guest of Honour: Mananeeya Rekha Didi (Joint Secretary of Vivekananda Kendra , Kanyakumari).

Number of Participants: 84 in Zoom; YouTube : 3 
The Universal Brotherhood program was conducted Online through Zoom Platform. 
This program was conducted by Karnataka Vibhag Karyakartas from Mysuru, Kallubalu, Bengaluru and Dharwad. Children from Samskara Vargas participated with great zest.
The program's aim was to spread the message of Swami Vivekananda to every human heart and this was possible through our little participants of Samskara Varga who performed below mentioned activities:
Deshbhakti Geet
Speech of Swami Vivekananda given at Chicago
Story of Swami Vivekananda's childhood and Swami ji's Message
Invocation Dance 
Patriotic song by VKV Kalluballu Teachers

Dr TGK Murty Ji shared the story about Journey of swami Vivekananda to Chicago, The day of Speech in World Parliament of Religion in Chicago and the story of 128 year old speech of Swamiji in Chicago. Also, he shared the idea of the theme of universal oneness.
Ma. Rekha Didi added points about being Hindu and how we can save Hindutva by studying our scriptures. Also, shared the incidence of swami Vivekananda's Journey in India and his vision to awake Indian Minds