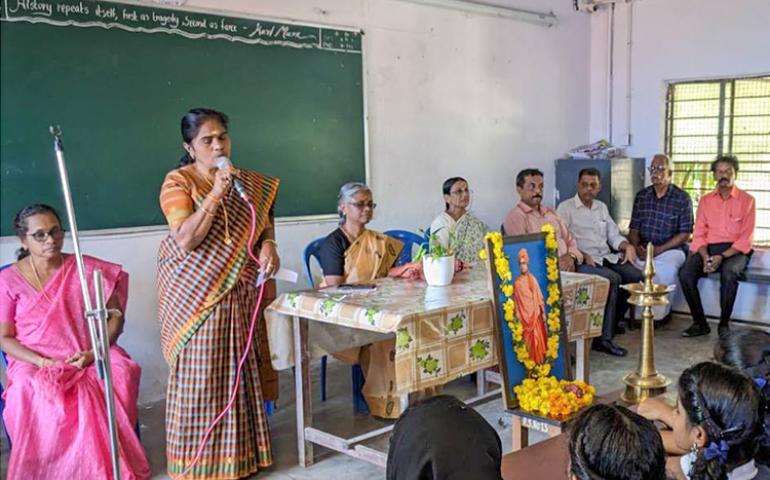 Vivekananda Kendra Kanyakumari, Dakshin Prant, Kerala Vibhag, Guruvayur Branch, organized Universal Brotherhood Day programme at National Higher Secondary School, Engandiyur, Guruvayur on 11th September 2023. A total of 164 people, consisting of 150 Students, 06 Teachers, 08 Karyakartas participated in the programme.
The teachers and students of the school displayed enthusiasm in learning about Swami Vivekananda's message on Universal Brotherhood. The patriotic song 'Matrubhoomi gaan se...' was sung in lead and follow manner.
Dakshin Prant Sangathak Aadharneeya Radha Devi Didi delivered an elaborate speech on Swami Vivekananda's iconic speech at Chicago and its contemporary relevance. She shared a few incidents from Swami Vivekananda's life in America, surprising both students and teachers with these lesser-known aspects of Swamiji's time in Chicago. The speech also highlighted the hardships Swamiji faced while spreading the rich traditions and thoughts of Sanatana Dharma. The program concluded with the Shanti Mantra.