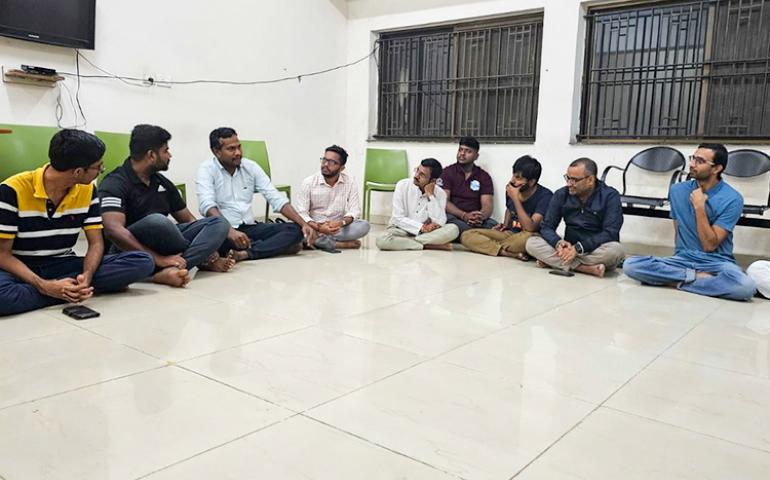 Vivekananda Kendra Kanyakumari, Dakshin Prant, Karnataka Vibhag, Hebbal Branch, organised an interaction programme at Indian Institute of Science, Bengaluru on the occasion of Universal Brotherhood Day (11th September, 2023). 
Kendra karyakarthas interacted with 20 students and staff members from IISc, many of whom are part of the Vivekananda Study Circle. They shared their views on why Swamiji is an inspiration to the youth, and the discussion also included an exploration of how his teachings can be applied in daily life. Additionally, the role of Mananeeya Sri Eknathji Ranade in the construction of the Vivekananda Rock Memorial in Kanyakumari was discussed, emphasizing the power of determination and perseverance.
Sri. Prasad ji, Sri. Chandru ji, Susri. Sitalakshmji, and Susri. Smithaji were also present with the students for nearly 1.5 hours. The event concluded with suggestions on how to strengthen the Swadhyaya varga at IISc and explore ways to collaborate further.