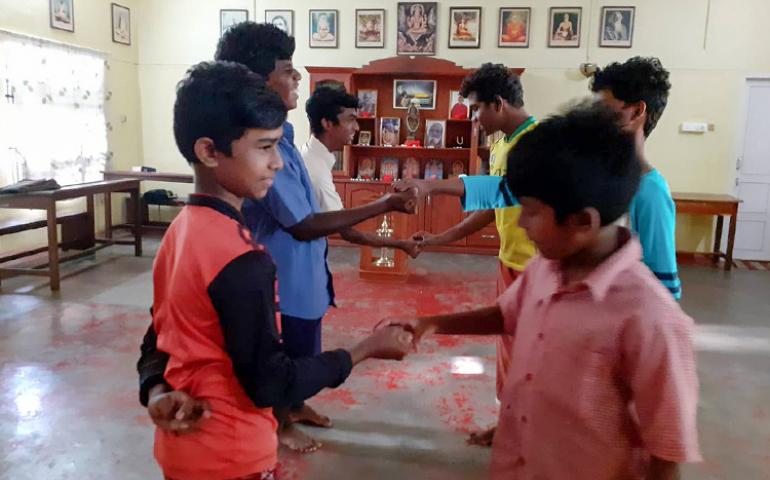 Vivekananda Kendra Kanyakumari, Dakshin Prant, Kerala Vibhag, Thiruvananthapuram Branch conducts a Samskar Varga every Sunday at Janaka Janani Gurukulam, from 9 a.m. to 10 a.m. The primary objective of this Varga is to instill patriotism and cultural values among the children.
On November 5, 2023, six children actively participated in the Samskar Varga. The varga started with Shanti Pat, followed by the recitation of mantras such as 'Karagre Vasate Lakshmi,' 'Samudra Vasane Devi,' and 'Gange Cha Yamune Chai Va,' along with explanations of their meanings. To keep the children engaged and enthusiastic, two energizing games were organized, which the children enjoyed thoroughly.
An interesting story from the life of Swami Vivekananda, in which he emphasized, "I belong to that country where character makes a man," was narrated, leaving a lasting impact on the young minds. The Samskar Varga concluded with the Shanti Mantra.
The children are actively engaging in the Samskarvarga, displaying an enthusiastic commitment to absorbing and imbibing our cultural values.