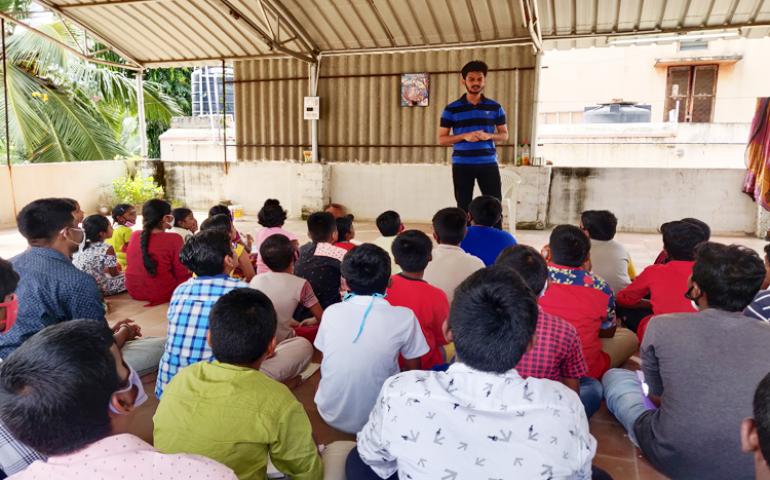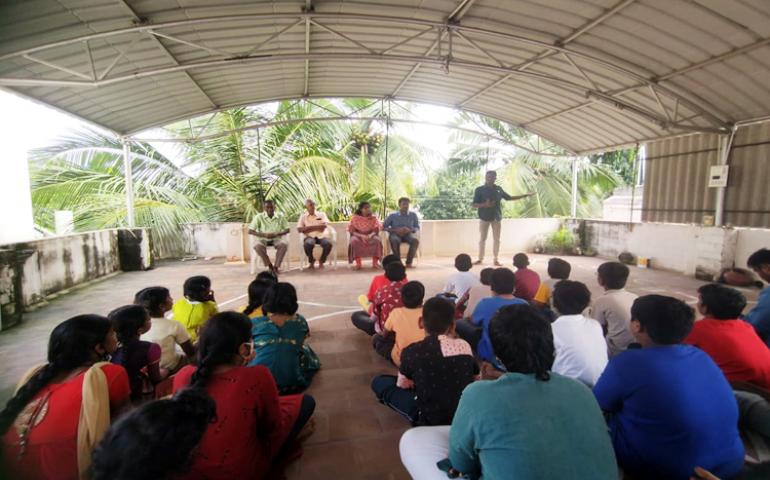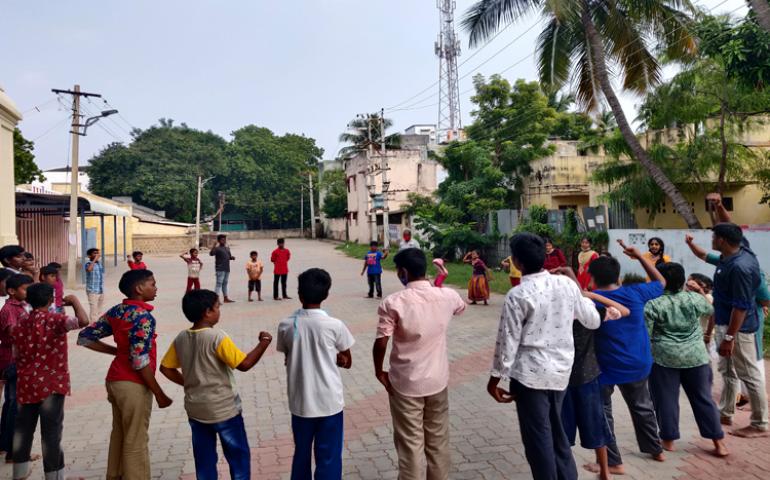 On 13th December 2020, Vivekananda Kendra Madurai organised a one day Personality Development Camp especially for Sanskaravarga children. Totally 39 children participated and the organising team consisted of 11 Karyakarthas. All essential COVID precautionary guidelines were followed throughout the camp.
The camp started with prayer at 10.30 a.m. and Sri. Mahaadev, Sanskara Varga Sikshak conveyed the aim of the camp in which he stressed upon the importance of developing holistic personality. After a patriotic song, aagnyas practice was given which were well received by the children. The participants were divided into three ganas namely Veer Savarkar,  Subrahmaniya Siva and Velu Nachiar.
In story session, Sri. Balaji, Yuva Karyakartha narrated few life incidents of Mahakavi Bharathiyar in which he unfolded the multi-dimensional personality of Bharathiyar. He also conveyed the importance and meaning of the poem 'Puthiya Athichudi' written by Bharathiyar.
Group discussion was done gana-wise on the topics Shraddha, Purity – Outside & Inside, Personality which was moderated by respective gana pramukhs and elders. The children enthusiastically participated and one from each gana presented the points discussed.
After bhojan, value based short videos were shown, which children enjoyed very much and took up valuable messages. All the children energetically got involved in both the indoor and outdoor games played in the camp. They also expressed team spirit and patriotic urge while playing those games.
In the concluding session, Sri. Pragaspathi, Yuva Karyakartha made the children recall all the things they have learned in the camp since morning. He also insisted that all those values must be followed throughout the life.  The camp was concluded with Sarve bavanthu and Kendra Prarthana by 3.45 p.m..