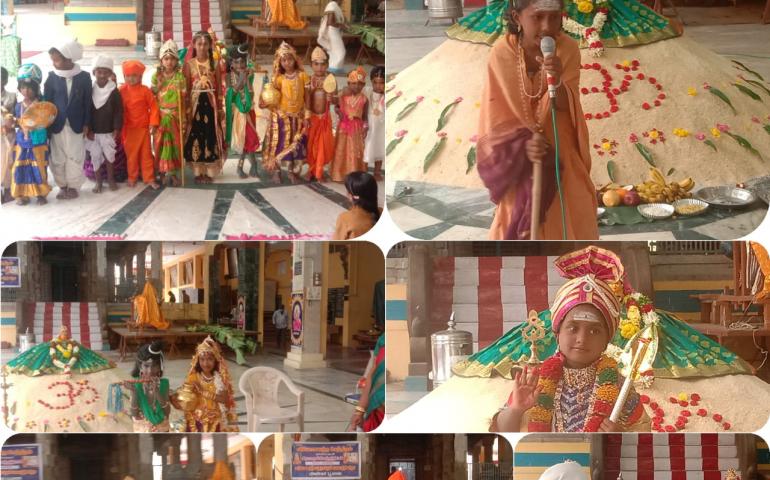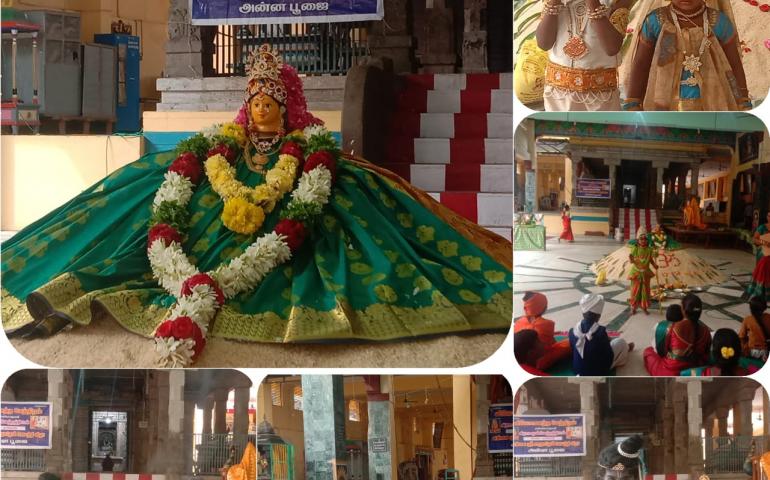 Today - 10.1.2021 -  sunday - Cultural conference & Anna pooja at Ramanathapuram Dharma thavala Vinayagar temple.6,000 kg rice collected from  20 villages and local town areas...
From 8 cultural classes 75 students & 20 teachers & volunteers participated..
Group song,drama,elocution & ,divine shows are given to the students.. Winners group and individuals got prizes as books. Lunch & prasatham given to all participants  by local well wishers.