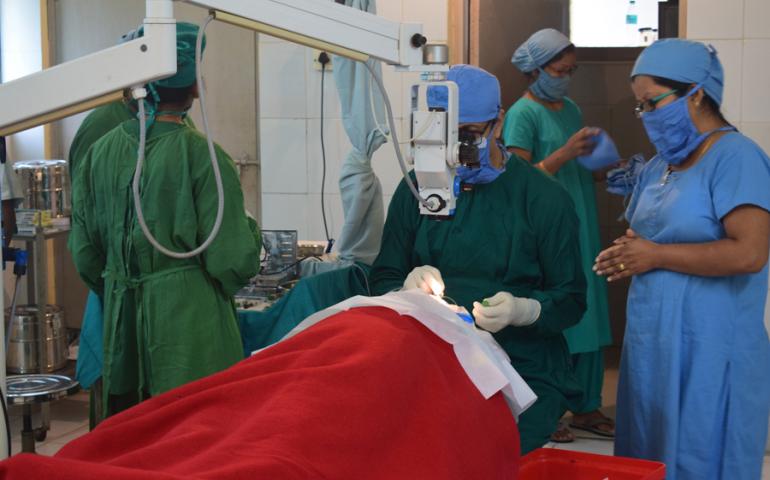 Vivekananda Kendra Kanyakumari in association with District Blindness Control Society, Tinsukia organized one Free Cataract Surgery Camp at Chapakhowa Hospital, Sadiya on 27th and 28th February 2019. A total 31 poor and elderly patients were successfully operated during the camp. Dr.G.S.Gogoi, Dr. Alaka Devi, Dr.Vikash Sharma and OT team of Tinsukia Civil Hospital rendered their valuable services during the camp. 
Three screening camps were organized at various places of Sadiya area and our medical team screened 41 patients for surgeries. In these camps, we measured the blood pressure and blood sugar of all screened patients.
This is to be mentioned that in 2018-2019, we organized 5 cataract surgery camps in Sadiya area and successfully operated 183 patients.