Colombo to Almora - Swadhyaya Presentations at Madurai
We request your precious Presence to the 'Colombo to Almora' -  Special Swadhyaya Presentations by VK Madurai karyakarthas. Five topics were chosen from  'Colombo to Almora' lecture series of Swami Vivekananda and 10 senior Karyakarthas of VK Madurai will be presenting those topics for three days (3rd to 5th June 2021).. 
Mananeeya Nivedita Didi, Vice President, Vivekananda Rock Memorial and Vivekananda Kendra Kanyakumari will deliver a special address at the concluding session of the program on 6th June 2021.
Date: 3rd to 6th June 2021.
Time: 4.30 p.m. to 5.30 p.m.
We appreciate your virtual appearance more valuable in enriching the event.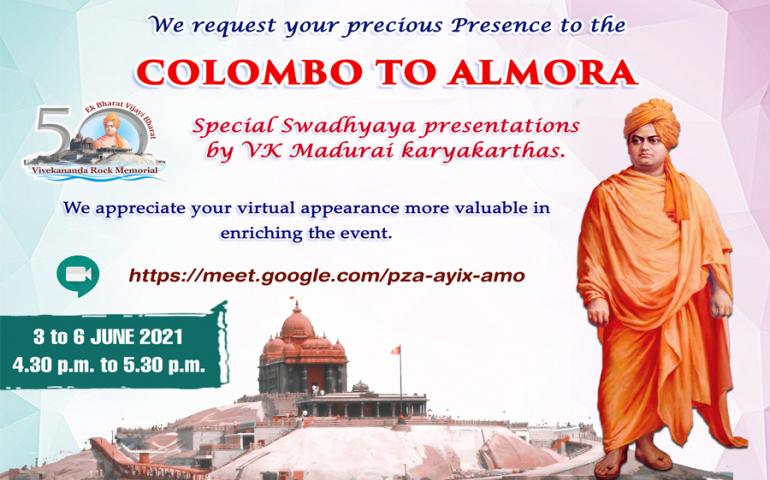 16:30 - 17:30
Event Start
2021-06-03T16:30:00
Virtual - Google Meet
Event End Date
2021-06-06T17:30:00