Northeast Calling
Vivekananda Rock Memorial at Kanyakumari, was dedicated to the nation in 1970, and its founder Ma. Eknathji Ranade established Second Phase of the Memorial in the name of Vivekananda Kendra ("VK") in 1972 to take Swami Vivekananda's message of "Serve Man Serve God" and "Man Making and Nation Building" to the society through Education, Rural Development, Publications, Yoga, Samskar Varga, Personality Development Camps and other activities. 
The enchanting North East has been the thrust area of Vivekananda Kendra since its very inception. The reasons are both geographic and cultural. In view of the above, under the aegis of Vivekananda Kendra Vidyalayas Arunachal Pradesh Trust (VKVAPT) & Vivekananda Kendra Shiksha Prasar Vibhag, Assam-Nagaland (VKSPV), Vivekananda Kendra has been running Vivekananda Kendra Vidyalayas (VKVs) in Arunachal Pradesh, Assam. Since their inception in 1977, VKVs have been striving to impart all round Nationalistic Education to the local tribal children. Apart from VKVs, Vivekananda Kendra has been working on various rural development programs through Arun-Jyoti, Anandalaya, Cultural Research, Publications, Vocational Training Centres, etc. 
Vivekananda Kendra Kanyakumari has been organizing Northeast Calling Program since 2017 at Mumbai through which we are organizing meetings of our well-wishers, Professionals, Industrialists, to create awareness about North East, to mobilize resources – Man and Material for the growing activities of Vivekananda Kendra. 
On the same lines Vivekananda Kendra would like to organize the program at Pune this year on 2nd October 2023 between 5.00 pm to 8.00 pm. The North East region holds a special place in our nation's heart, known for its rich cultural heritage, diverse communities, and unique challenges.
---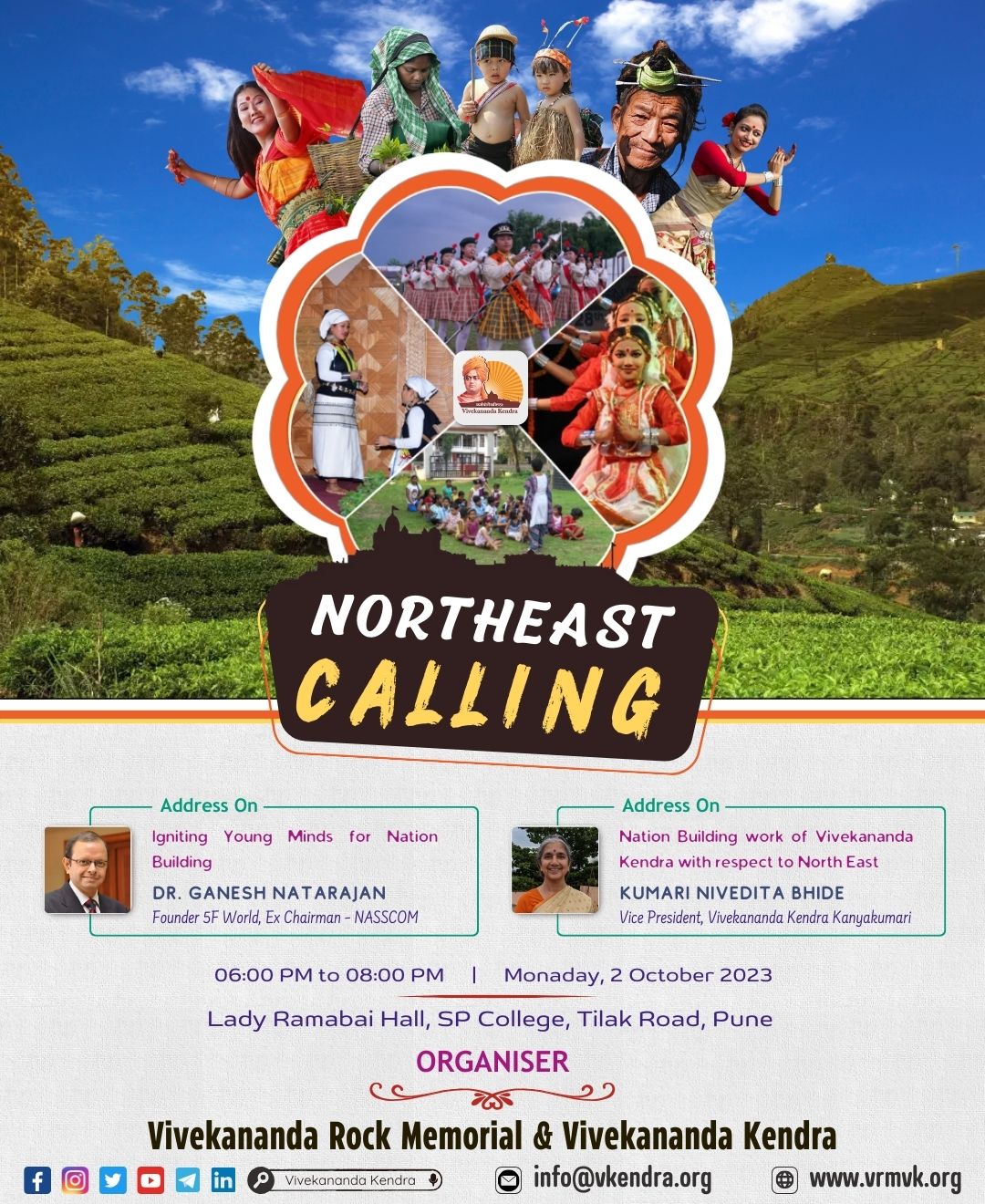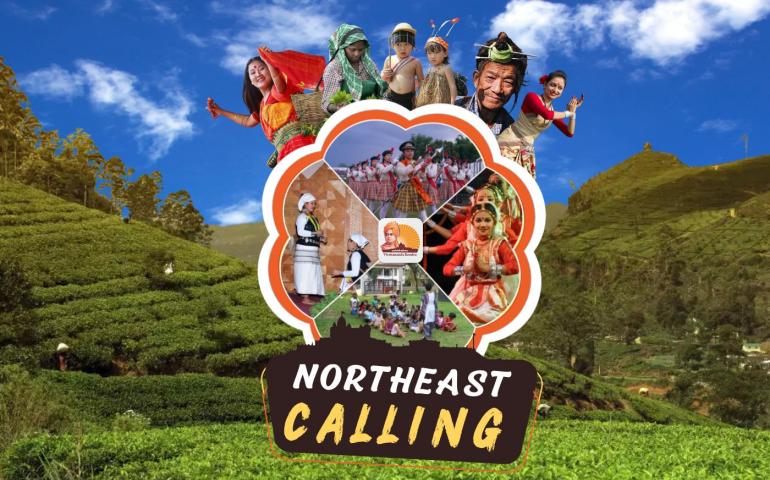 18:00 - 20:00
Event Start
2023-10-02T18:00:00
Lady Ramabai Hall, SP College, Tilak Road, Pune
Event End Date
2023-10-02T20:00:00
18.50744635311014, 73.85023026695661