Vijay Hi Vijay - Youth Leadership Programme at Arunachal Pradesh
Vivekananda Kendra Kanyakumari, Arunachal Prant organizes
 Vijay Hi Vijay - A State level Youth Leadership Programme
Theme: Each Soul Is Potentially Divine
Three levels of Vijay Hi Vijay:
1st Level: Essay writing competition on "Role of Youth in Emerging India"
2nd Level: One Day Leadership Workshop for Selected participants
3rd Level: A Three Day Leadership Camp "Vijay Hi Vijay" at Itanagar
Cash Prizes:
I – Rs. 12,000/-
II – Rs. 10,000/-
III – Rs. 8,000/-
Last Date for Registration is 20th September 2023.
Registration fee Rs. 50/- Register at your own College/University
"I want FIERY young men, Intelligent & Brave, who dare to go to the JAWS of death" – Swami Vivekananda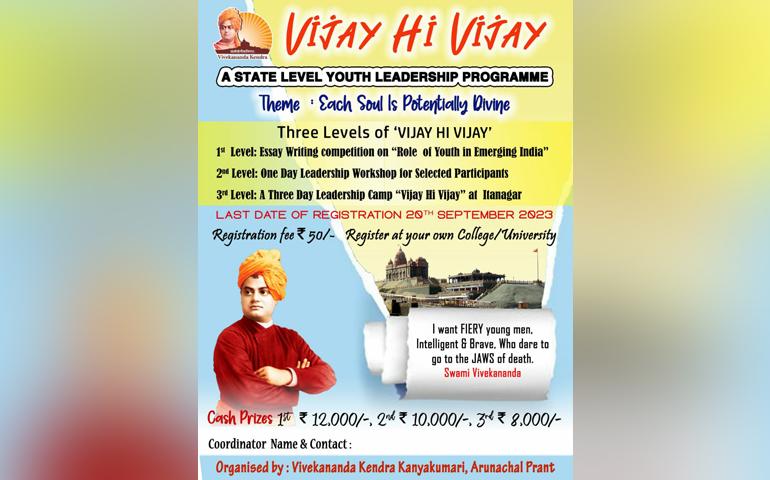 Event Start
Wed, 20/09/2023 - 00:00
Arunachal Pradesh