Vimarsh at Bhubaneswar
Vivekananda Kendra Kanyakumari, Odisha Prant, Vivekananda Kendra Academy for Indian Culture, Yoga And Management (VK-AICYAM) cordially invites you for
'Vimarsh' on "Does present technological revolution has its roots from rich Indian Cultural Tradition?"
Chief Speaker:
Dr. Debiprasad Swain, Enterprise Architect & Global Head of Jile and TCS MasterCraft DevPlus at TATA Consultancy Services (TCS)
Venue: Eknathji Auditorium, VK-AICYAM Bhubaneswar.
Time & Date: 5 p.m. on 15th October, 2023.
All are Welcome!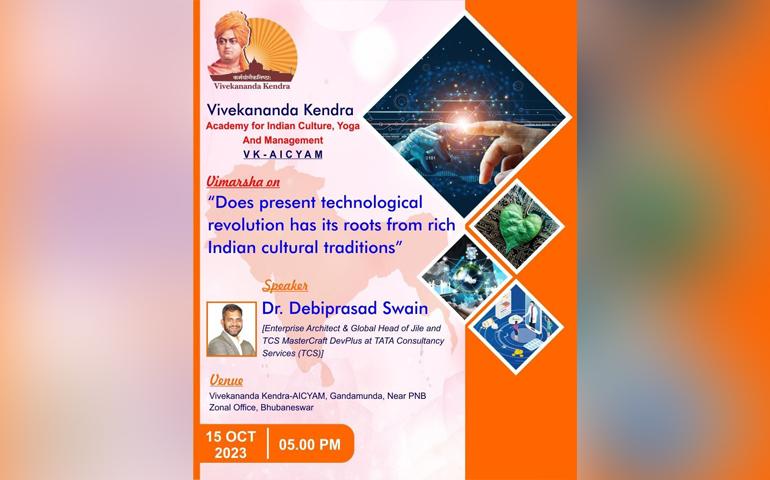 Event Start
2023-10-15T17:00:00
Eknathji Auditorium, VK-AICYAM Bhubaneswar