A Leadership Development Workshop - Vadodara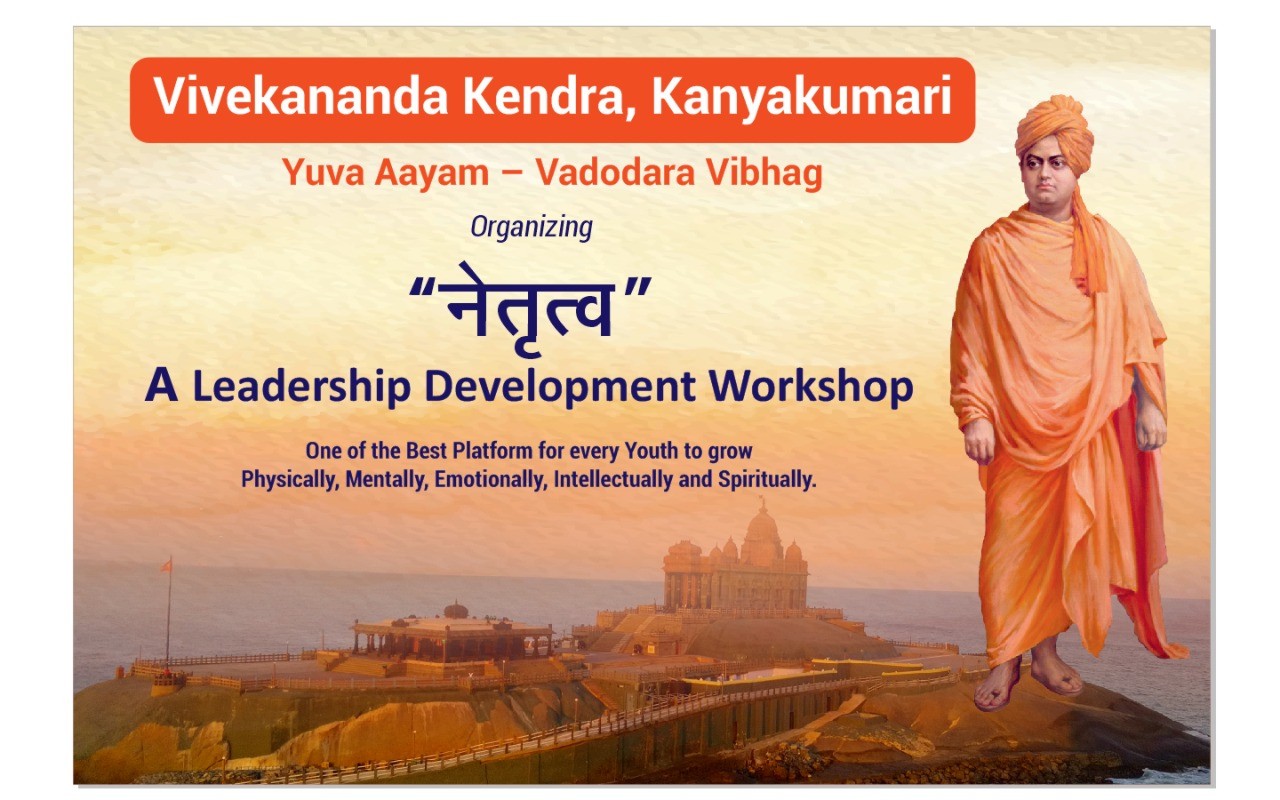 • Vivekananda Kendra is organising this one day workshop on leadership development for the youth.
• Swami Vivekanand said, "Give me 100 Nachiketa, I will change the world."
Here, Swami Vivekanand asked for the youth who are determined for the knowledge and not behind material things, which gives them the power to change the whole world.
• In this workshop, we will focus on three essential qualities of a good leader 
i.e. Rastra-prem
       Sahas
       Sewa 
We will learn these qualities through various games & fun activities including group discussion, presentation etc. 
STUDENTS WILL GET THE PARTICIPATION CERTIFICATE.
• About Workshop:
The registration fees are ₹ 30/-
(Including breakfast & lunch)
Date   : 19/09/2021, Sunday
Time  : 8:30 am to 4:00 pm
Place : V.P. & R.P. T.P. Science College, Near Shastri Maidan, Vallabh Vidhyanagar
Workshop coordinator:
+91 9924776188
Registration link:
https://forms.gle/K4PhSnFxmw2JBZoa9
Vivekananda kendra urges all youth to join this task of national regeneration.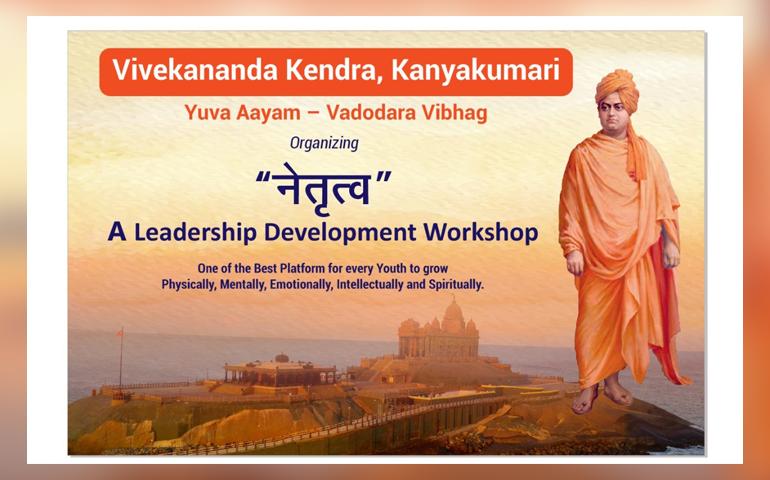 Event Start
2021-09-19T09:00:00
Event End Date
2021-09-19T16:00:00