Join as a Doctor
Vivekananda Kendra, a spiritually oriented Service Mission, is a National organization, in service of Society on the ideals of Swami Vivekananda through Man-making and Nation-Building projects in the fields of Education, Culture, Health Care and Sustainable Development.
Vivekananda Kendra started a Medical Center for people of Arunachal Pradesh & the rural population of Tinsukia district of Assam. Regular OPD and Pathological Laboratory started from 5th June 2019. Along with this center, Vivekananda Kendra runs a Mobile Medical Unit for the eastern Districts of Arunachal Pradesh since year 2000.
We appeal service minded Doctors to join our mission. Providing quality health care service to the rural and Janajati people of this region is a significant offering as SEWA.
For details kindly mail us at mctsk@vkendra.org
Or please call at: 9443150482 / 7086132106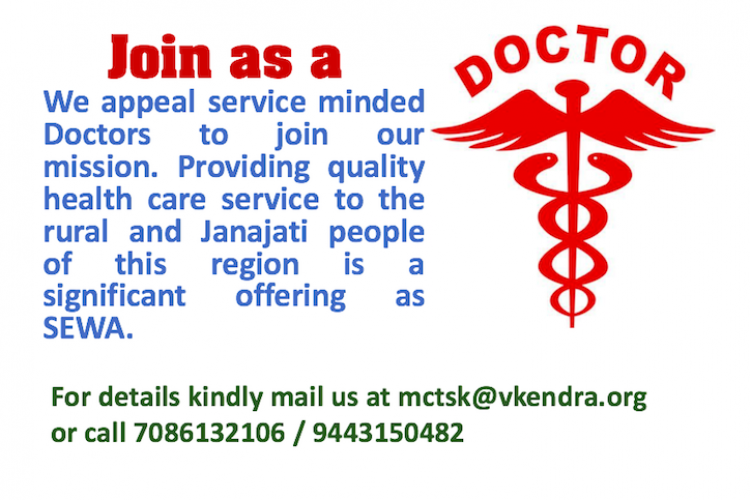 Vivekananda Kendra Medical Center, AT Rd, near VKV, Laipuli, Tinsukia-786183
27.477647, 95.312214