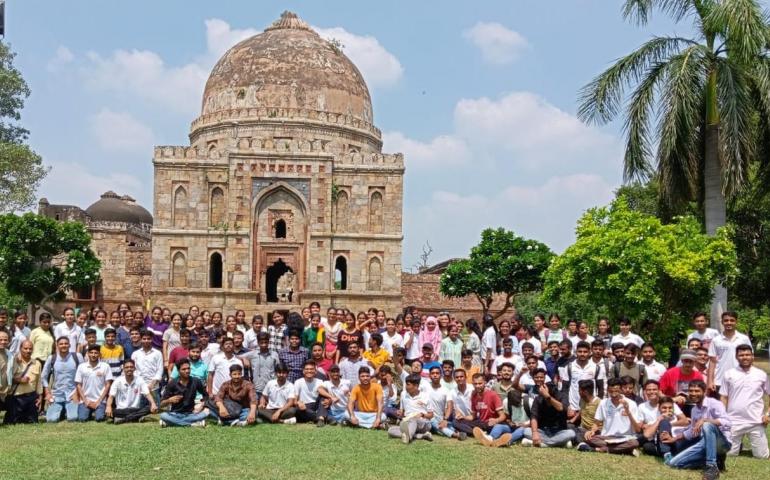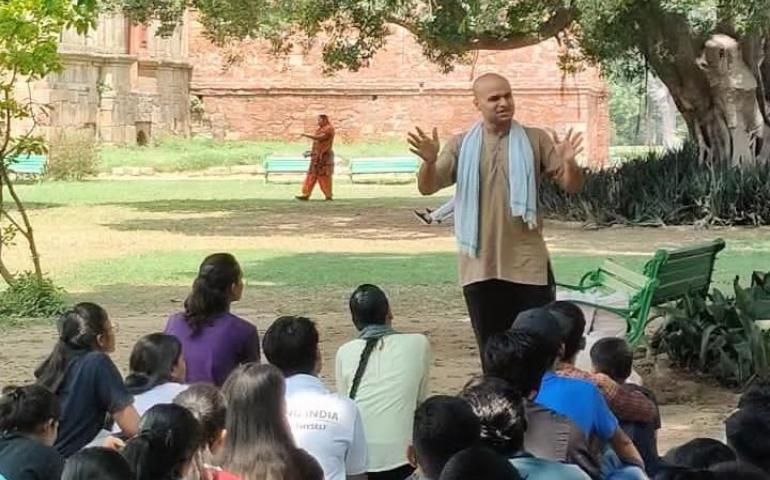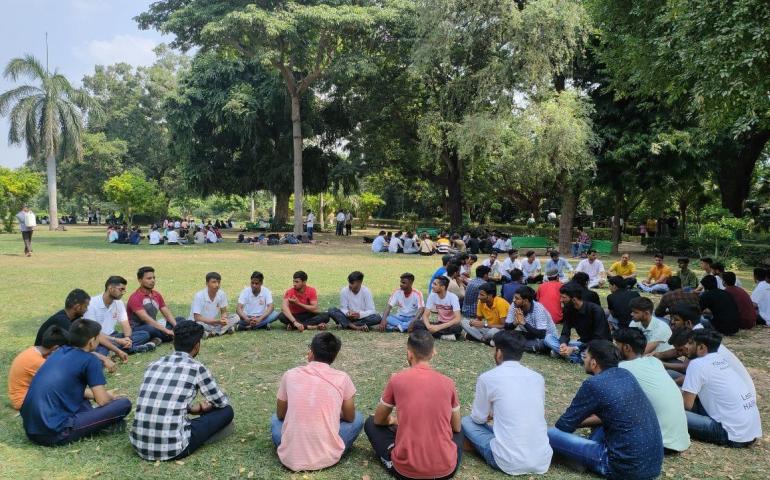 The Delhi Branch of Vivekananda Kendra, Kanyakumari Celebrated Swami Vivekananda's Historical speech delivered at the World Parliament of Religions in Chicago, America, on 11th September 1893, as "Universal Brotherhood Day" on Sunday 11th September at Lodhi Garden, New Delhi. More than 150 students from different colleges of Delhi University participated in this three-hour-long session.
The activities included games, Geet, an Action song, and group discussions on the concept of Swami Vivekananda's Universal Brotherhood, followed by the presentation.
The program was concluded by a short address by Shri Nikhil Yadav, Prant Yuva Pramukh, Vivekananda Kendra, and Uttar Prant. In his speech, Shri Nikhil Yadav described the condition of India at the end of the nineteenth century when Swami Vivekananda Delivered his impactful speech. This speech was a tonic to millions of Indians who had been oppressed by British rule for more than a century. Swamiji represented the Indian knowledge system in front of the whole world at the Parliament of Religions, and it was an eye-opener for the west. Swamiji's message of Universal Brotherhood came from the Indian ancient texts, which have always seen the whole world as a family.
The session was concluded with Shanti Mantra and refreshments.