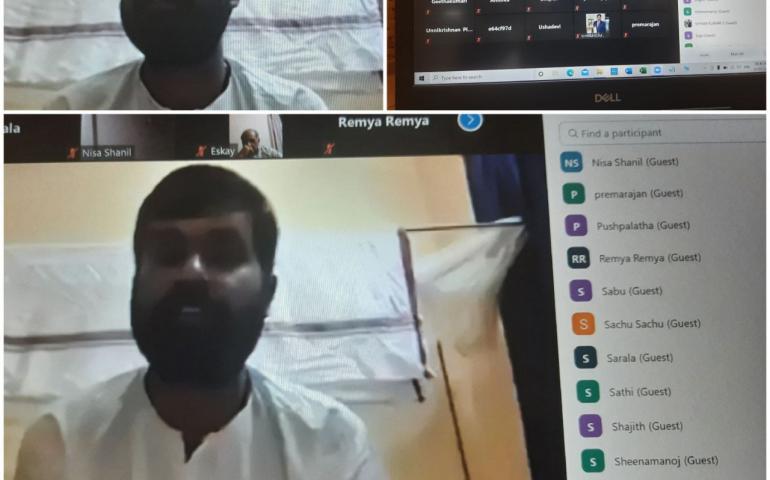 VK Thiruvananthapuram has. Started a new Swadhyaya Varga (2 days in a week) on *Sadhana Panchakam*

Days: Every Tuesday & Thursday
Time: 6.30am to 7.30am.
Language: Malayalam
Total Attendance: 34

Shri. Vishnu Ji, Kerala Samparka Pramukh is organising and Shri. Ashokan Ji is taking the Sadhana Panchakam with reference to Manaeeya Eknath Ji's Life and Work.
Today he explained to Karyakartas about Eknath Ji's Life and urged everyone to read it. The book is in demand now.