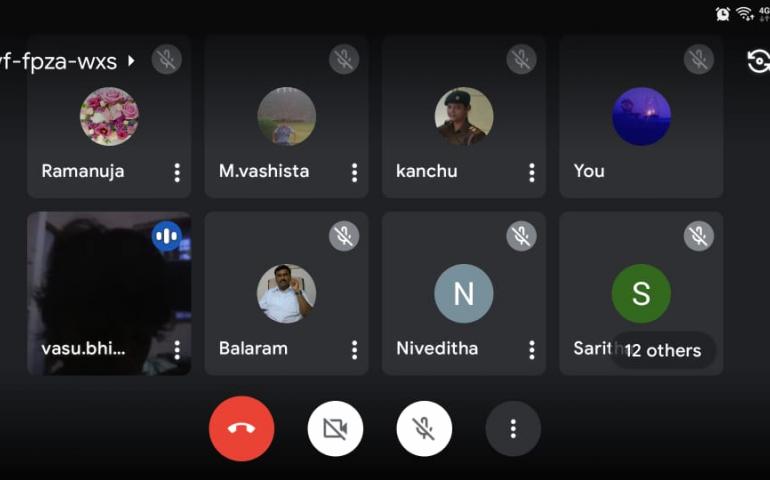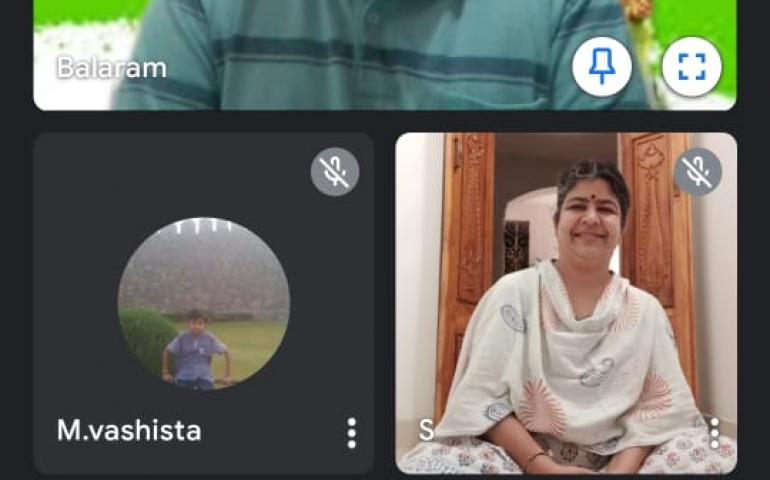 Vivekananda Kendra Kanya Kumari, Telugu Prant, Warangal Vibhag conducted 7 day Online Personality development camp for children on 10/06/2021 to 16/06/2021, daily for 2 hours from 18:00 - 20:00hrs

Total participated: 20 participants
Objective of this camp was to generate love for our country, culture, tradition through Stories, Games, Chantings, songs, Yogabhyasa (Suryanamaskaras & Yogaasanas), Simple yet effective do-able activities related to our tradition.
Each day of the Week-long PDC had the following themes around which all others revovled:
Self Confidence, Strength & Courage, Team Work, Family Values, Indian Traditions & Patriotism.
Yogabhyasa : Suryanamaskara, Taadasana, Vrukshasana, Natarajasana
 
Dayitva & Krayakarta
Mantra, Shloka, Geet : shri. Manoja akka
Mantras covered were: Shanti Path, Shanti Mantra, Suryanamaskara Mantra, Suryanamaskara Beeja Mantras, Bhojana Mantra, Janmadina Shloka, Kendra Prarthana
GeetsL Swamiji Vivekudu, Aata kalisi aadudam, Nirmal Sura Gangajala, Jayamu Jayamu Bharata maata..
Yogabhyasa: susmitha akka and sudha sree akka
Stories: Shri.Srinivas Garu
Agna Abhyas: shri. Sudha sree
Games: Shri. Manoja akka
Sessions used to end with Avalokana, Sankalpa, Shanti Mantra followed by Kendra Prarthna
Udghatana satra was addressed by Shri. Ramanuja Rao garu and Shri.Balaram garu.
The concluding programme was on 16th June 2021. Highlight of the programme was
the participants used to express their hidden talents in the break time, practicing geet/sloka and on some days, we have showed them different videos like Kargil war, video on  Hanuman and bheem and motivational and inspirational videos. The concluding programme was addressed by Telugu Prant Sangatak Aadariniya Sujatha didi. Didi explained the importance of the sopana (steps) to achieve  our goal( individual as well as organizational). Didi also included the concept of Amrut parivar and the role of family members in this maha yagna.
The Online camp concluded with Shati Mantra followed by Kendra Prarthana.