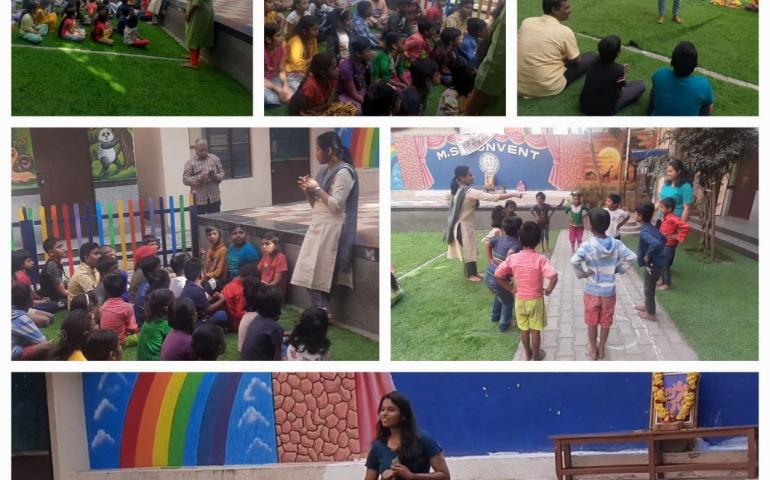 Vivekananda kendra kanyakumari, Karnataka vibhag, RT NAGAR  started 2nd samskara varga at MS CONVENT school                                
children's upasthith -47,
parents -4,                         
shikshak- 8 ( lokhitha, shalani, likhitha, purushotam ji, Renu didi, Padma didi, Nidhi and Shruthi Sarda)
 Today's session started with welcoming all and telling the meaning and importance of samskara varga. Followed by deep prajwalan by our Nagar sanchalak Shri Purushottam ji. Children's were from different school .Children enjoyed the name game and storytelling session.  At the concluding we chanted prayer and Renu didi distributed prasadam.