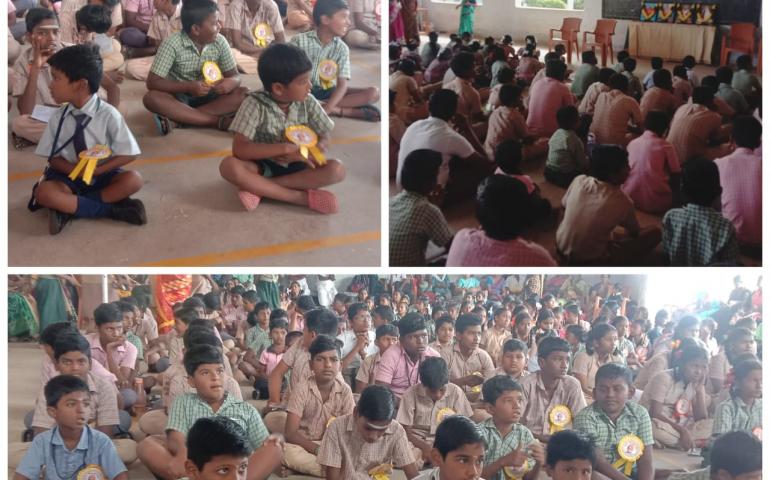 Swami Vivekananda Jeyanthi day & District level competition going on at Kovilpatti Nadar Hr Sec.School . From 76 Schools 300 students and 115 parents & teachers participating.
Students are joined the competitions as Elocution, story telling, music,drawing , memory ( Thirukural recited) etc...
New book compiled by Ma.Nivedita Didi Bharata Panpadu Tamil Edison released in the prog and received the book by Sri Mathan Manager SBI, Kovilpatti and John Ganesan Head master Nadar Hr Sec School.