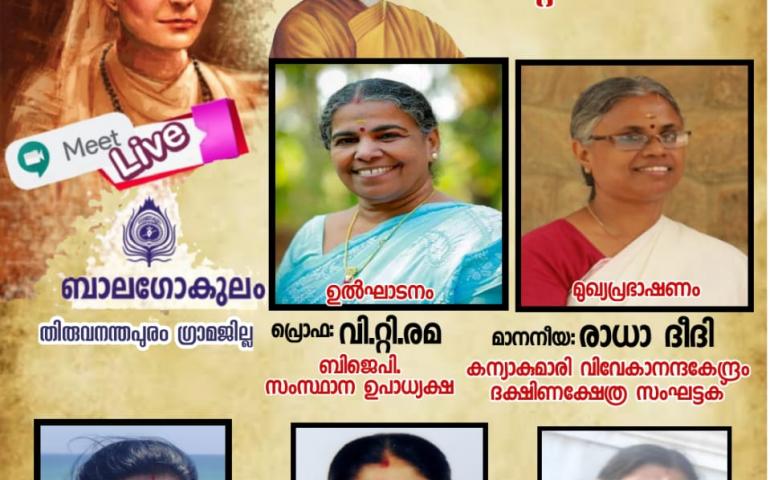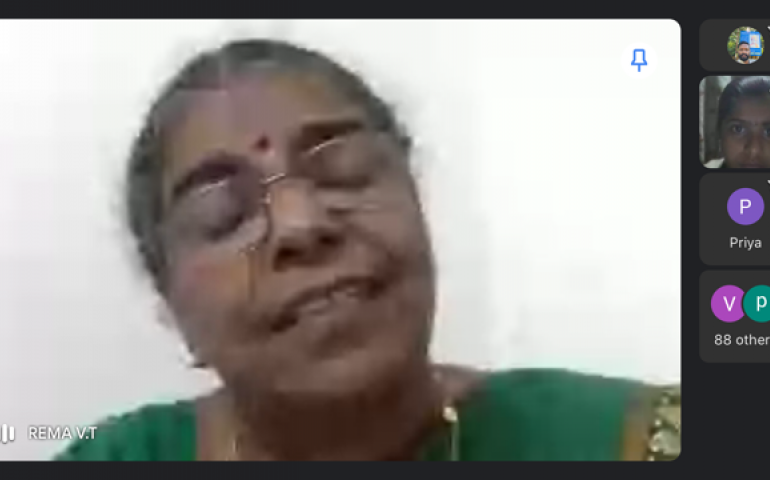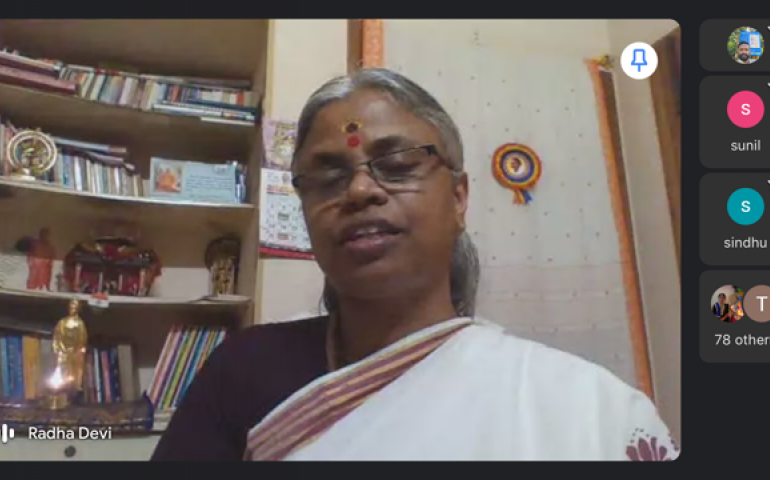 The programme was inaugurated by Smt. V T Rama (Vice President, BJP Kerala State)
Participants: 94

Ma.Radha Didi (Dakshin Prant Sanghatak) briefed on the influence of Swami Vivekananda's Chicago speech to the world community and specifically the tremendous impact on Swami Ji's lectures on Bhagani Nivedita.
Didi explained on how Ramakrishna Paramahamsa and Sharada Devi influenced on the transformation of Noble to Bhagani Nivedita.
Didi shared the view of being really educated than the mere education which makes us just a literate.
Didi spoke on Vivekananda Kendra and on the Importance of learning our vedas and Purana's and absorbing the essence of it to life.
Sreejith Ji (VK Punnakulam Karyasthan , Karyakarta) initiated to this wonderful power packed session.