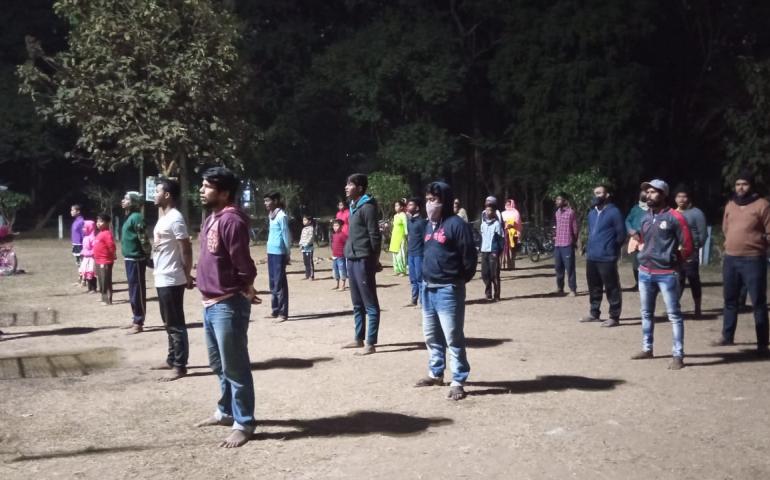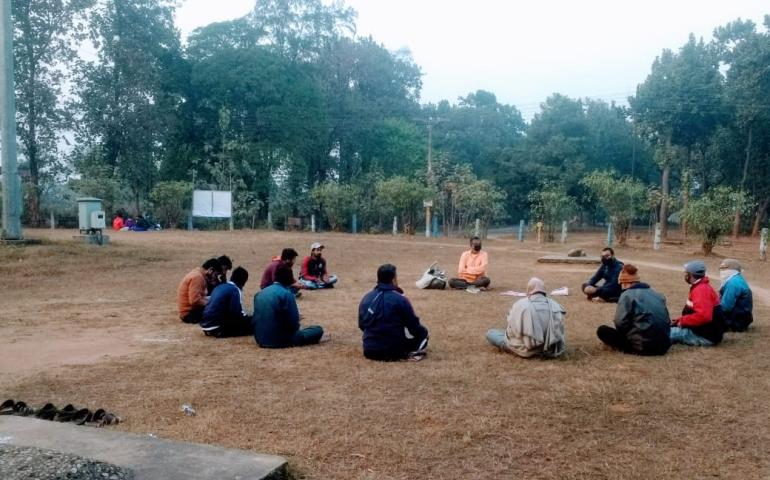 Vivekananda Kendra, Kanyakumari, Durgapur Nagar Weekly Kendra Varga On 3rd January ,2021 from evening 4.30PM to 5.30PM at Vivekananda Uddyan ,M.A.M.C .
Kendra varga was started with Santi manta followed by Aikya mantra and Yoga Abhyas . We did swadhay on Samartha Bharat Parva , Shri Ruhidas Ghosh ,Nagar promukh conducted the Swadhay .
Kendra Varga was concluded with Santi Mantra followed by Kendra Prarthana .
Total 37 participants were participated in the Kendra varga .