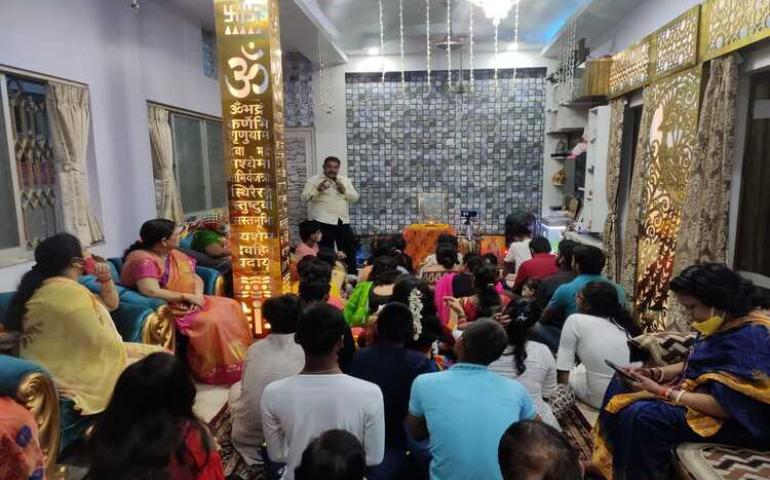 On the occasion of Gurupurnima Vivekananda Nagar  organised an offline - onsite programme on 24th July 5.30 at MA Niwas, house of Shri  Pradeep Jayaswal.
 
The programme started with 3 Omkars Shantipath, Eikyamantra followed by Stavan and Guru Bhajans . 
Shri Shyamsunder Jaiswal(Eknath Vibhag Vavyastha Pramukh) analysed the message sent by Mananeeya Nibedita Didi.
Shri Arvind Singh (Prant Saha Karyalay Pramukh) informed all about the Sages of India with reference to Swami Vivekananda's lectures from Colombo to Almora, 
The Programme ended with Santi Mantra followed by Prarthna.
Total No of attendees were 65.