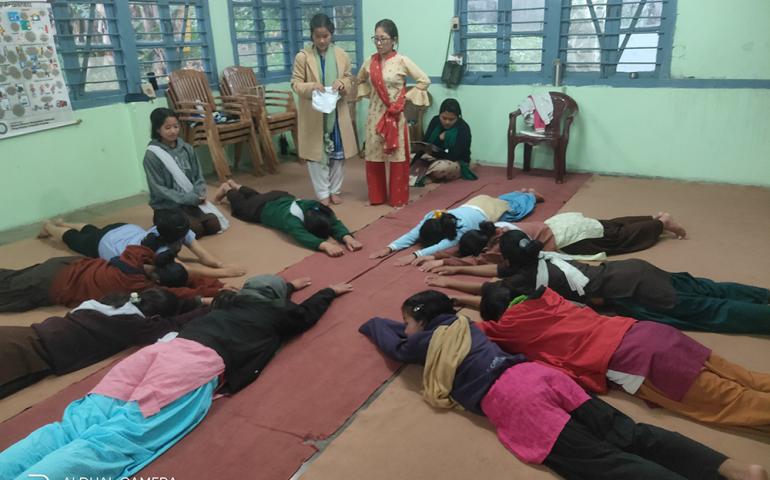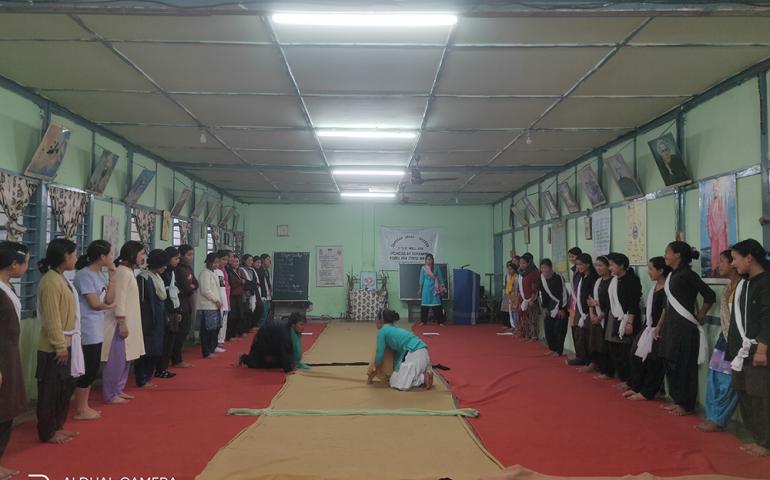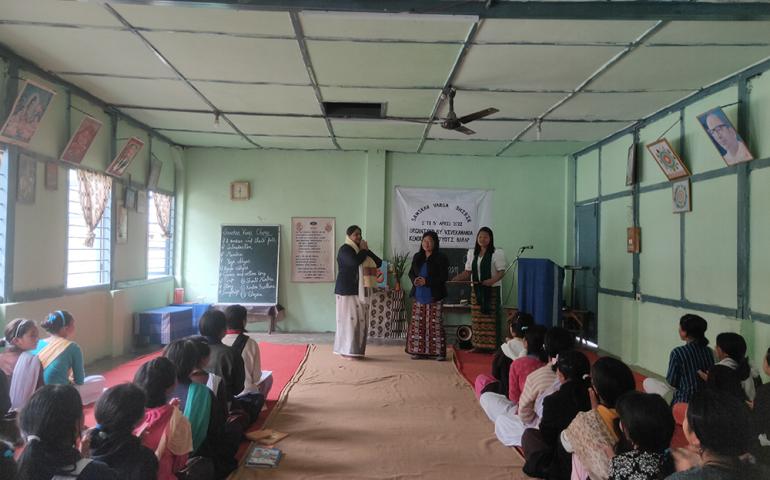 Three days residential camp was organised by K.G.B.V, Barap run by V.K.A.J from 1st April to 3rd April 2022.The camp was attended by Hakreso Kri, EAC Khonsa and D.K Thungdok C.O cumEAC incharge Lazu block. About 44  participants attended the camp.The main objective of the camp was to install patriotism among the participants and to start  Smaskar Varga in the villages.
Resource person  were invited from many villages.During this three days, various activities were arranged for participants.The participants were distributed among group and group activities were held.On the first day 1st session was taken by Ad Nokchop Khoiyang on the topic ' Great Personalities'.He is the Sampark Pramukh of Tirap Vibhag and 2 nd session was on the topic 'Personality Development' taken by Ad Telem Kitnya who has s the Nagar Pramukh of Tirap Vibhag.And after the 2nd session was iver , participants did manthan on the topic 'Great Personalities'.
On second day, 1st session was in the topic ' Our culture, Our pride' taken by Ad Sephua Wangsu.He is a member of Tirap indigenous people society and 2nd session was taken by Wanglet Wangsu on the topic 'Rashtra Bhakti' and manthan was in the topic 'Smarkar Varga Kaise?' On the 3rd of the camp , 1srt session was on the topic 'Smaskar Varga kyun aur kaise?' After the session participants did manthan on the topic 'Alpakalin'. During the Samapan Samaroh, there was a feesdback session where participants have shared their experience about the camp. Participants also took sangkalp to start Smaskar Varga in their villages for atleast once or twice in a week.The organising team of K.G.B.V, Barap were able to carry out this camp successfully because of the high commitment and dedication.